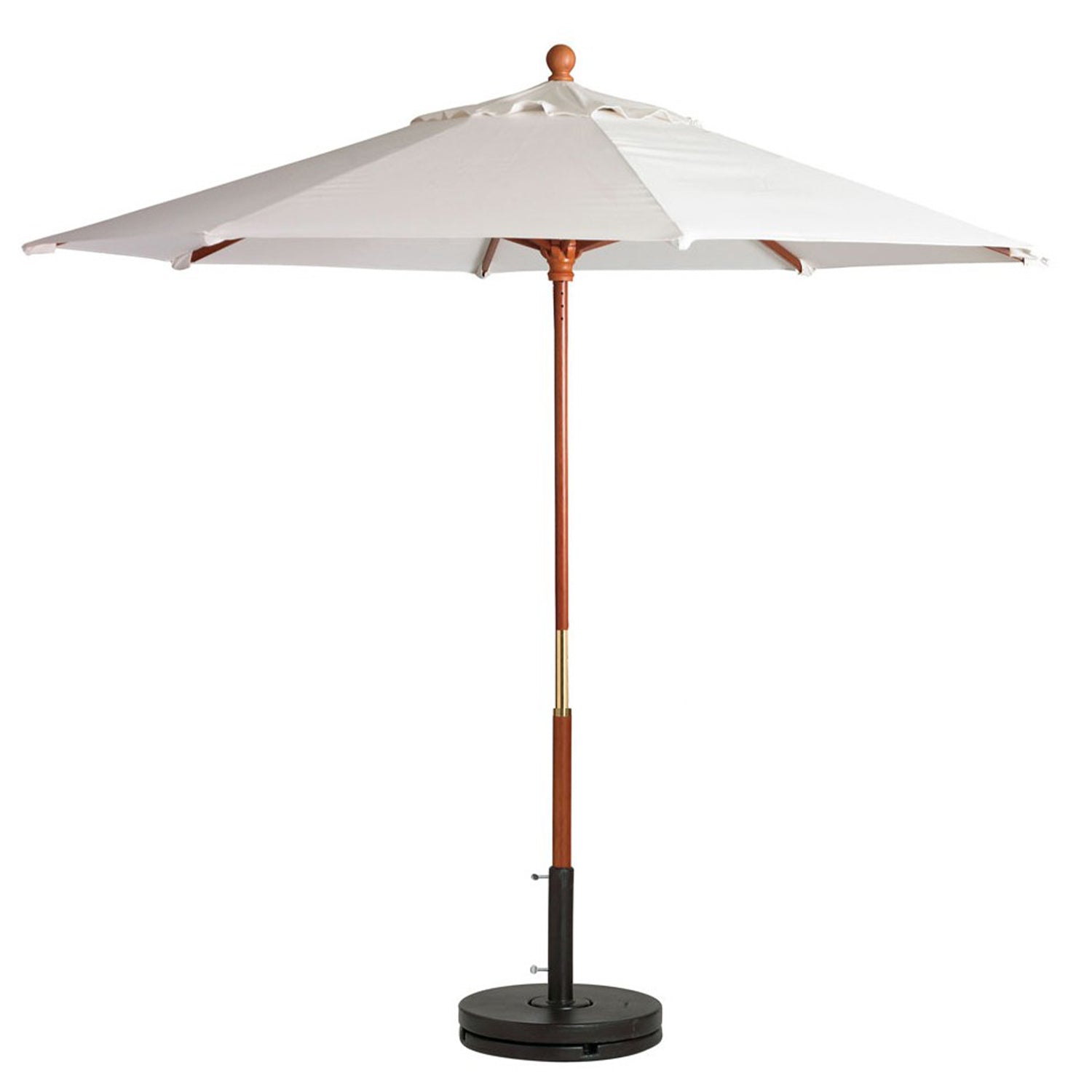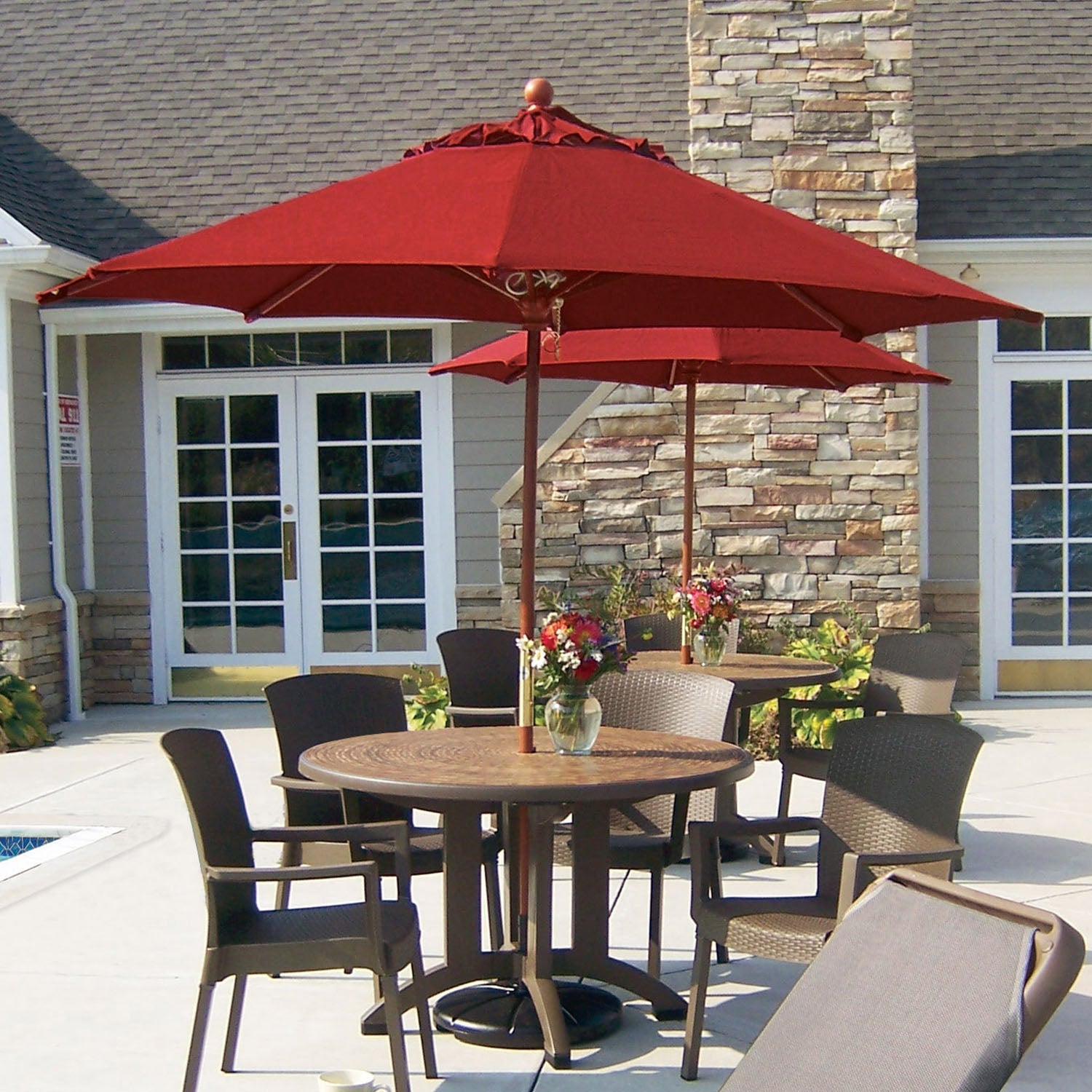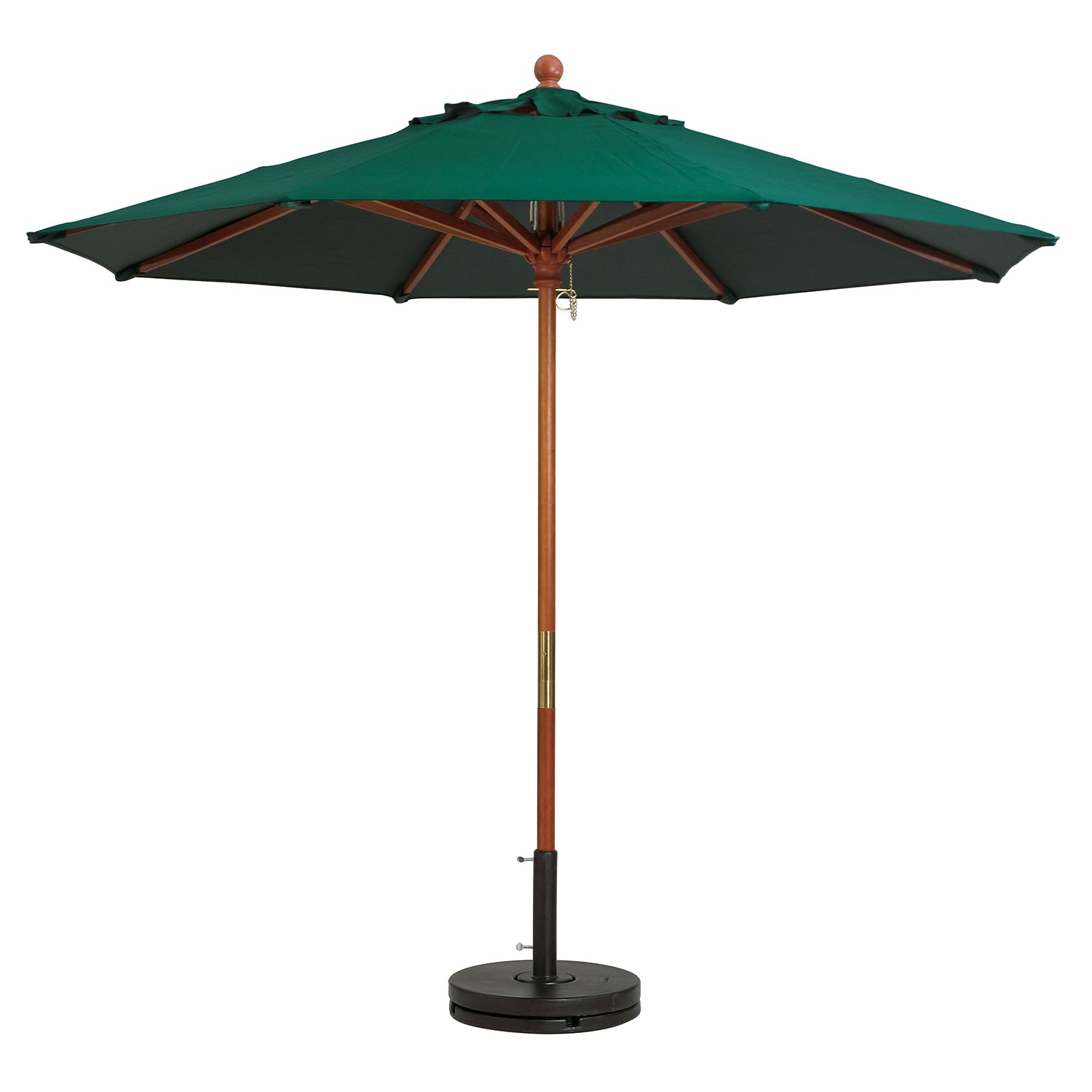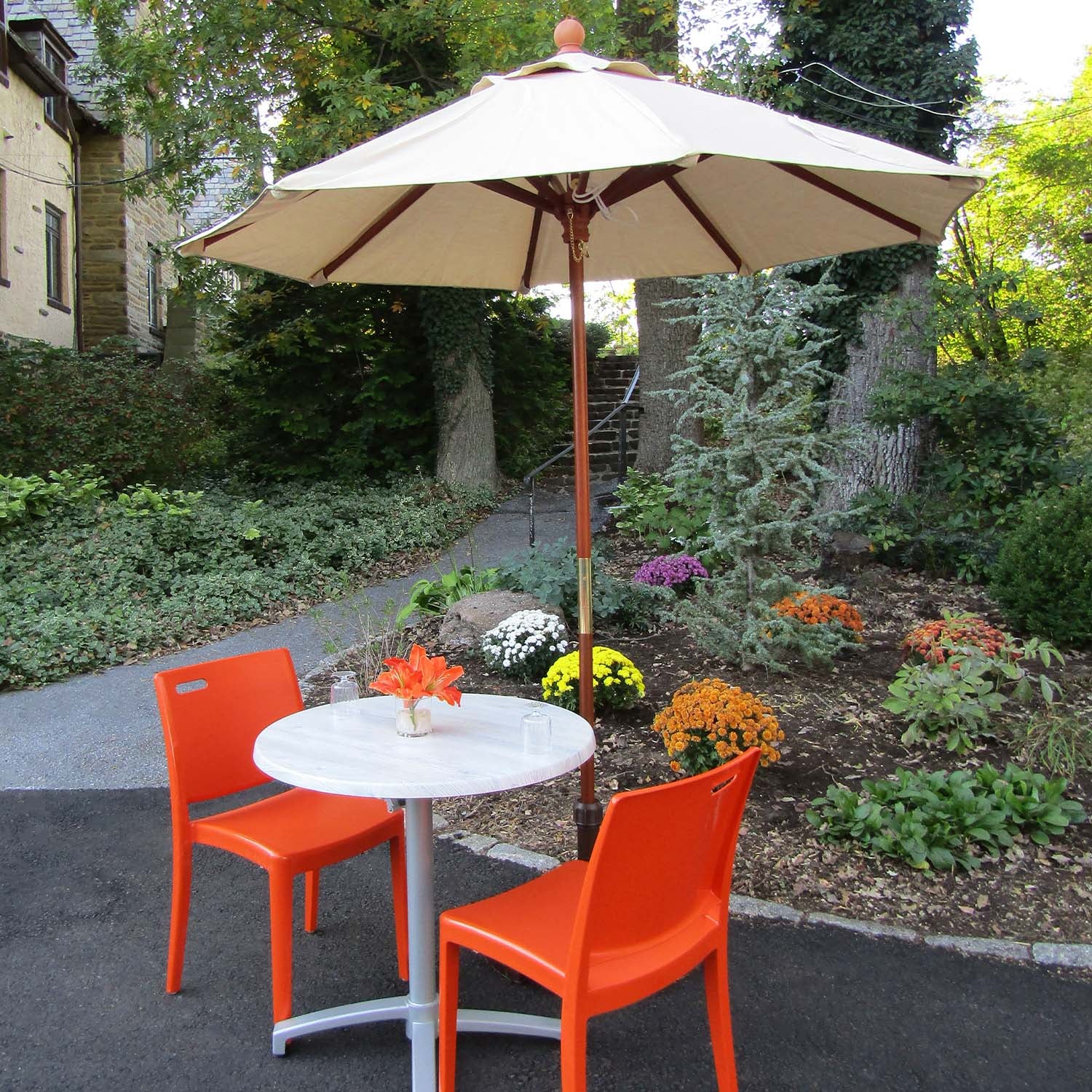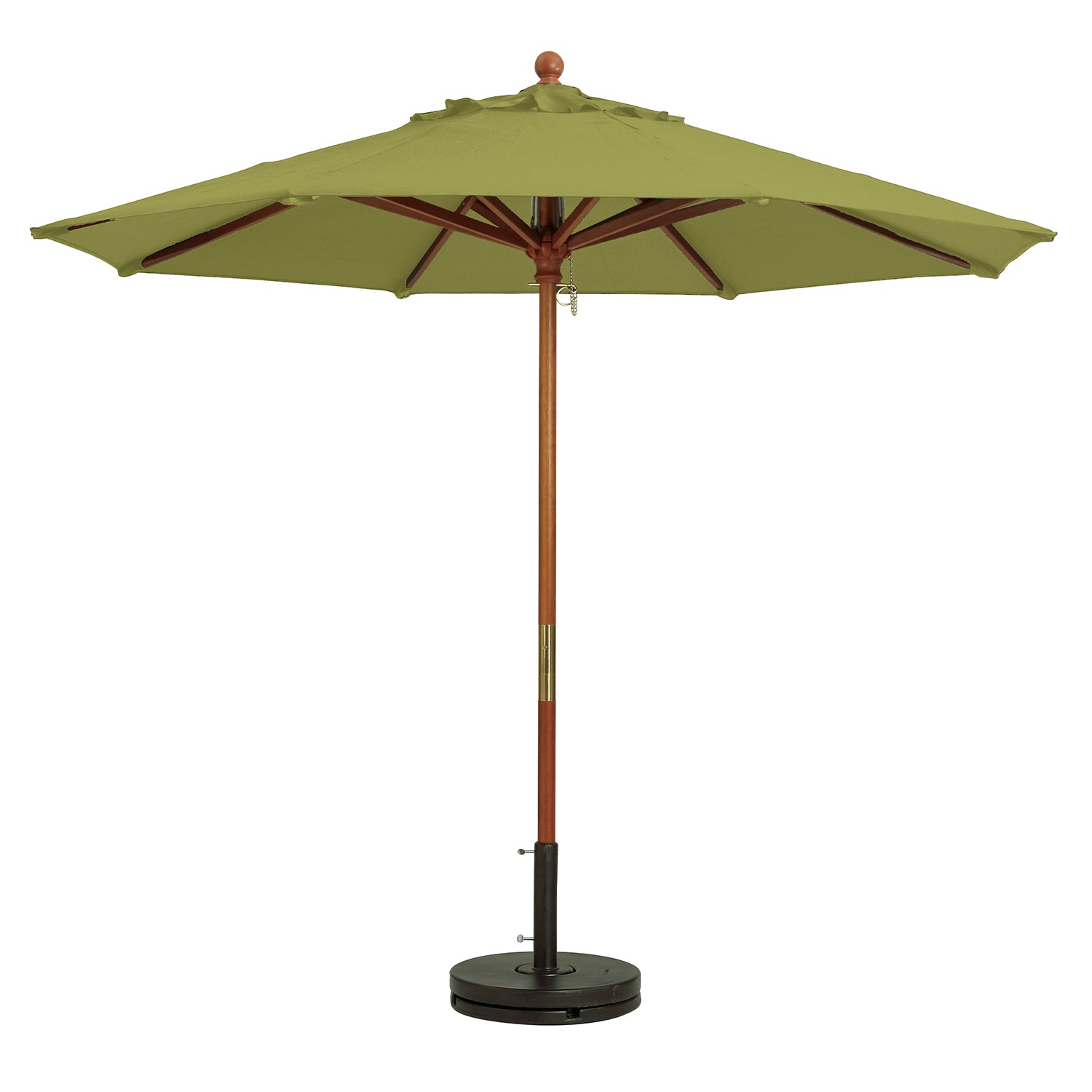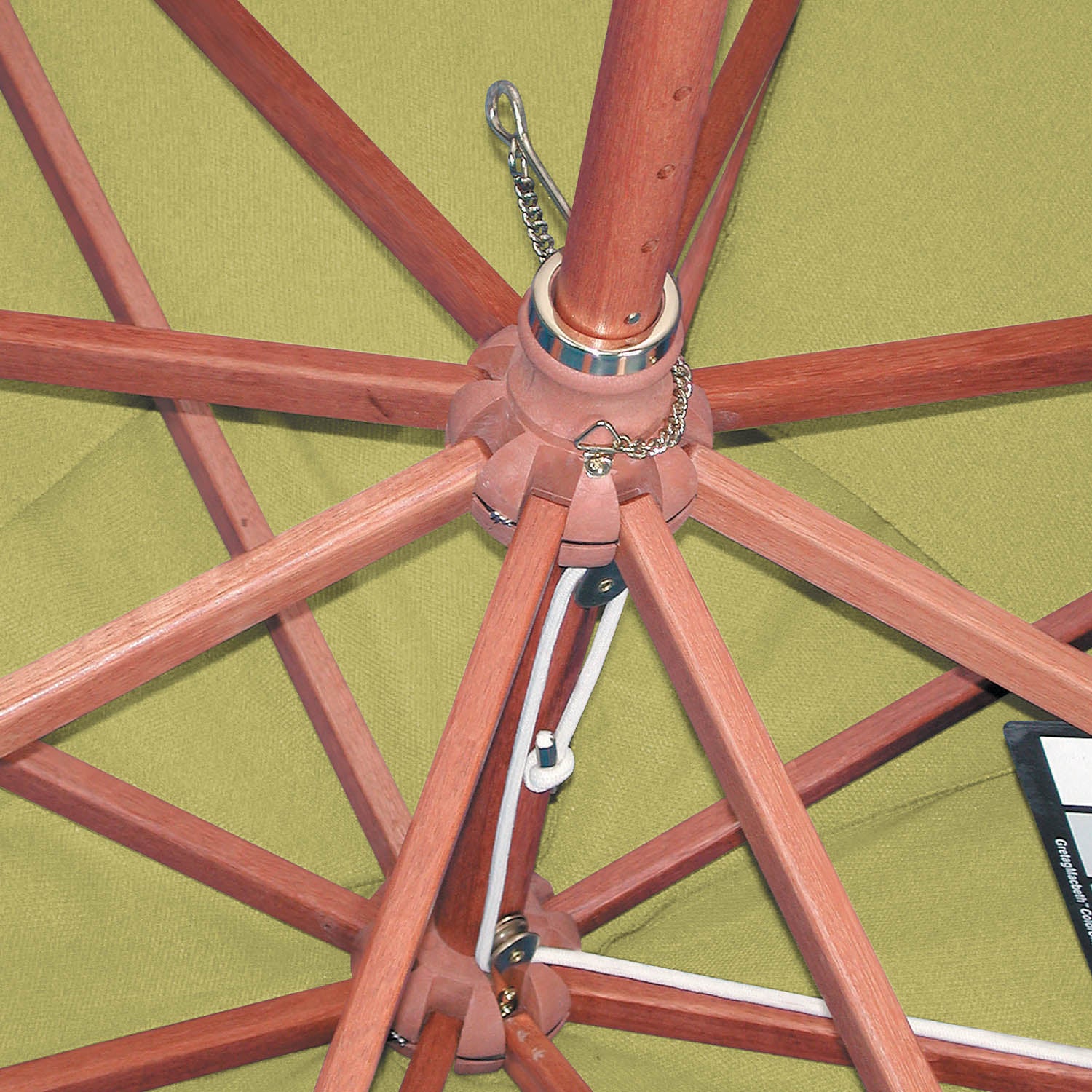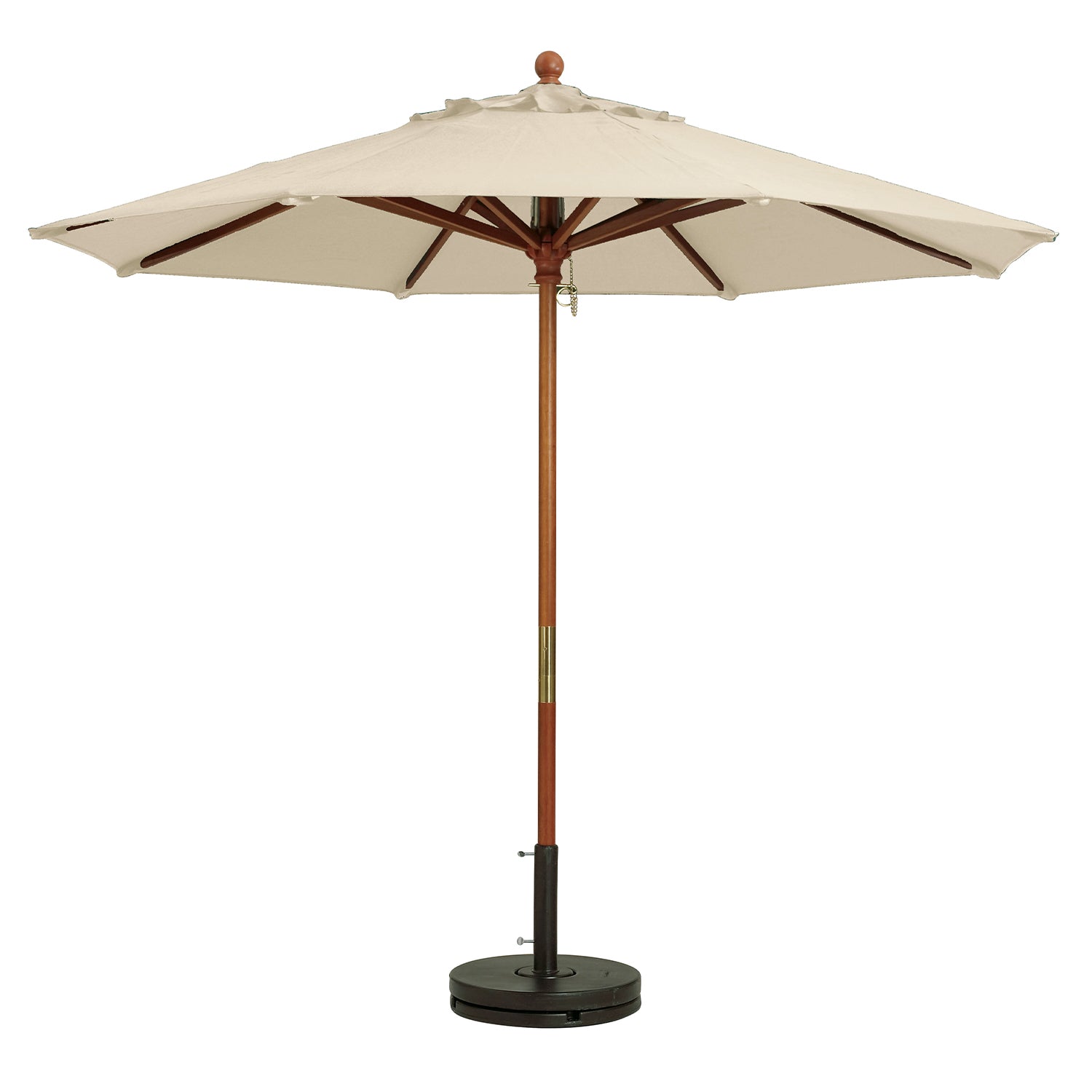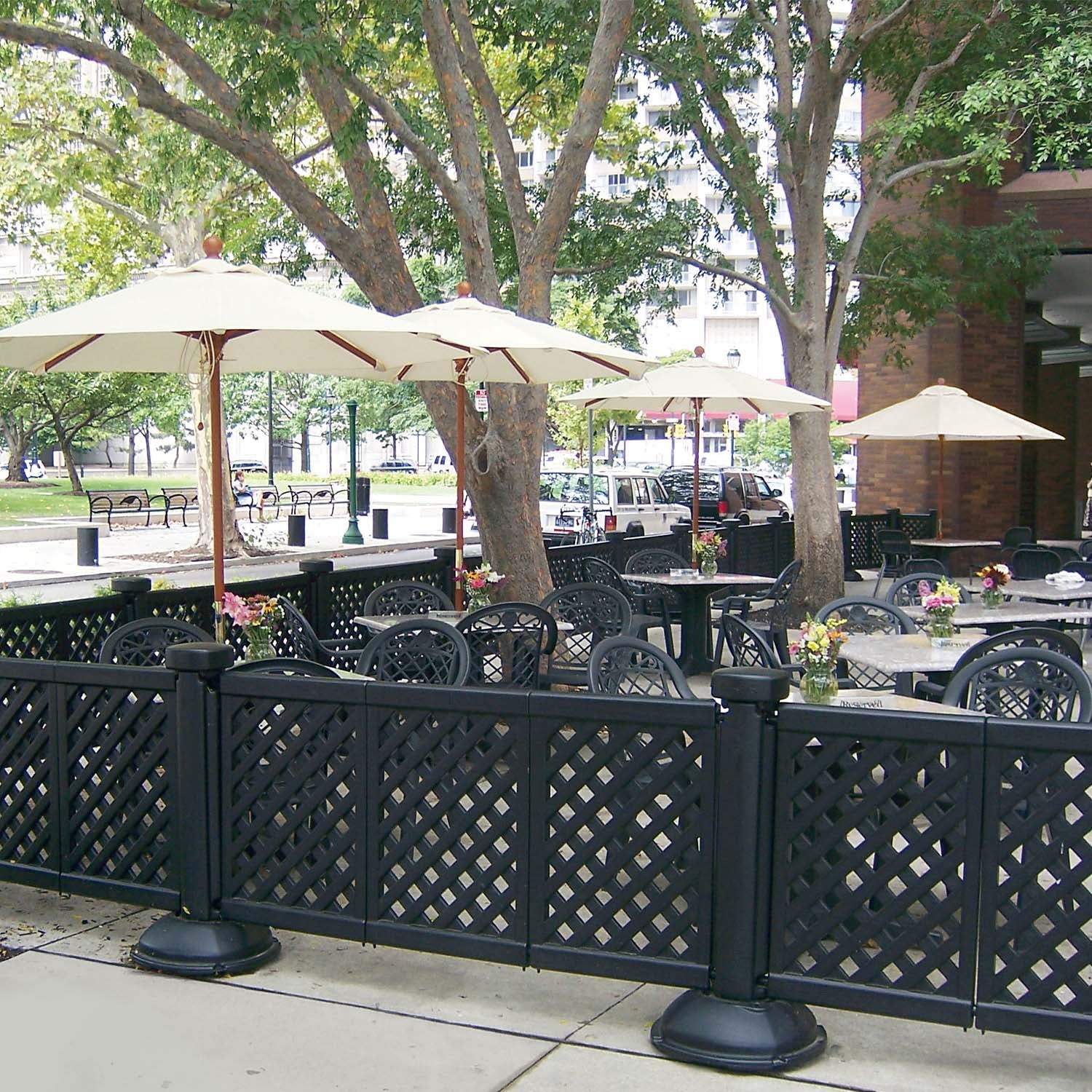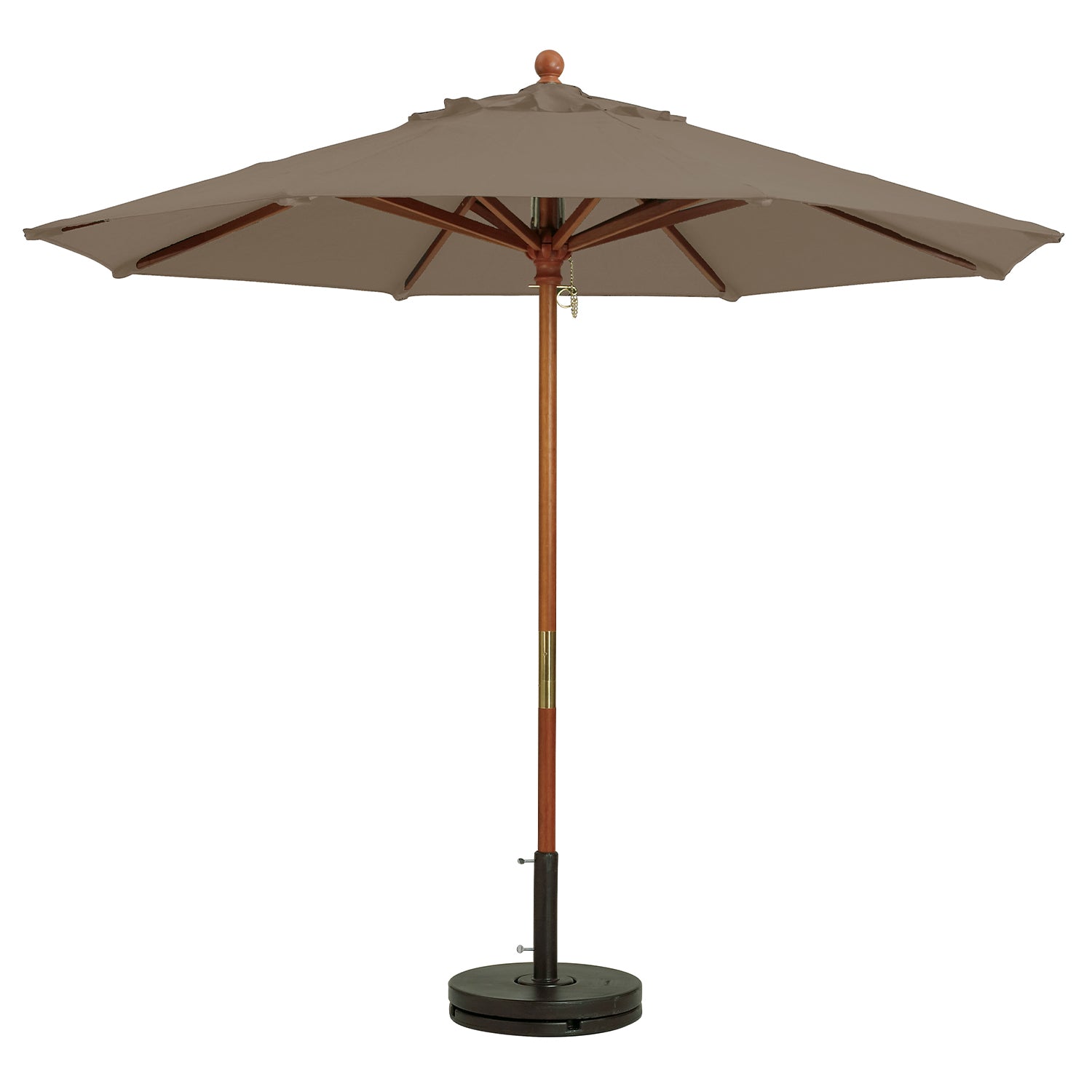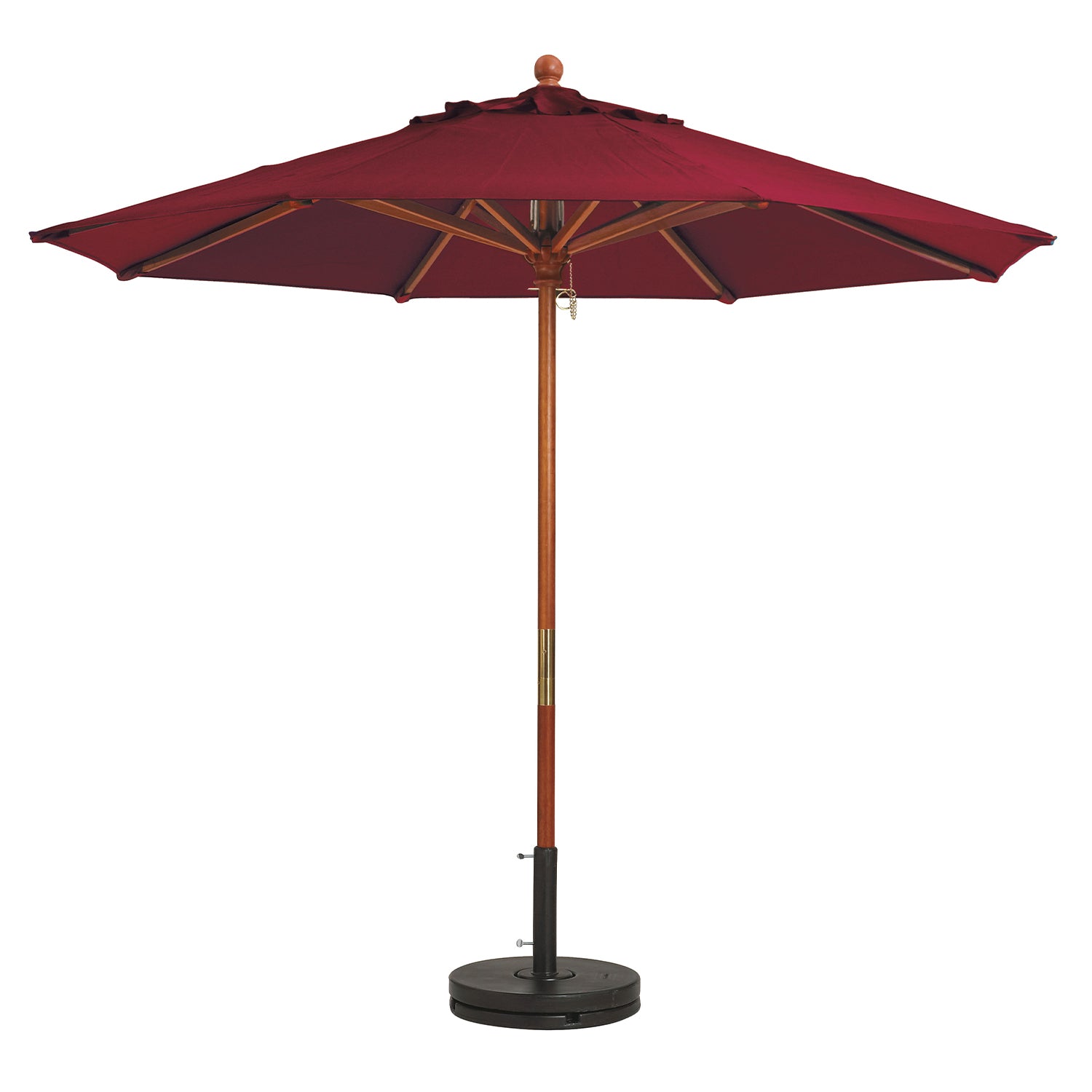 9' Wooden Market Umbrella
SKU: 98919731
---
Elevate your hospitality and foodservice area with our 9-foot wooden market umbrella. Featuring an eight-rib design and vent for added stability, it boasts a sturdy 1 1/2" hard kempas wood pole. This umbrella is crafted for fade, stain, and mildew resistance, with all-brass hardware to resist corrosion, ensuring both durability and a touch of class.
Description

9ft. wooden market umbrella with eight ribs and vent, with a 2 piece 1 1/2" hard kempas wood pole for structural strength. Fully tested to meet ASTM performance standards for commercial outdoor furniture fabric. Fade, stain & mildew resistant with all brass hardware to resist corrosion. Should be lowered in windy conditions. Operators discretion is advised to prevent wind and consequential damage. *BASE NOT INCLUDED*

 

• Available with a 11/2" pole to work with any Grosfillex table plus eight reinforced ribs for extra resistance to wind damage.

• Two piece kempas wood pole with brass connector for easy transportation and shipping. Can be shipped via UPS.

• Pulley facilitates easy opening and closing.

• A selection of Outdura® solution-dyed acrylic traditional fabric colors Grade C for extra color fastness and ease of maintenance.

• Fully tested to 1,000 hours for fade resistance to meet ASTM G53-96 performance standard for commercial outdoor fabric - meets ACFFA requirements.

• Fade, stain, and mildew resistant.
Downloads available
Product features
Characteristics
Discover the key information on our product.
View our catalog