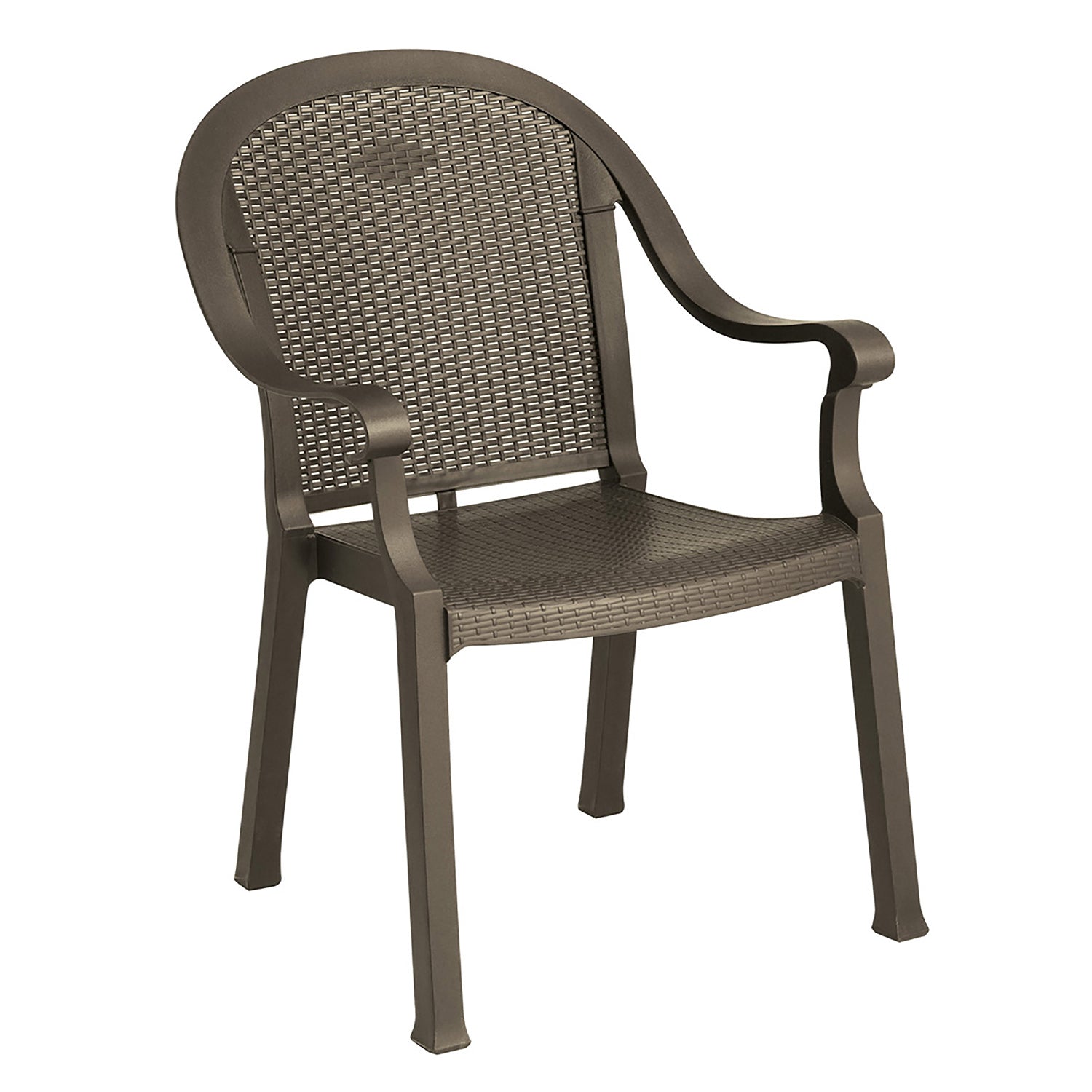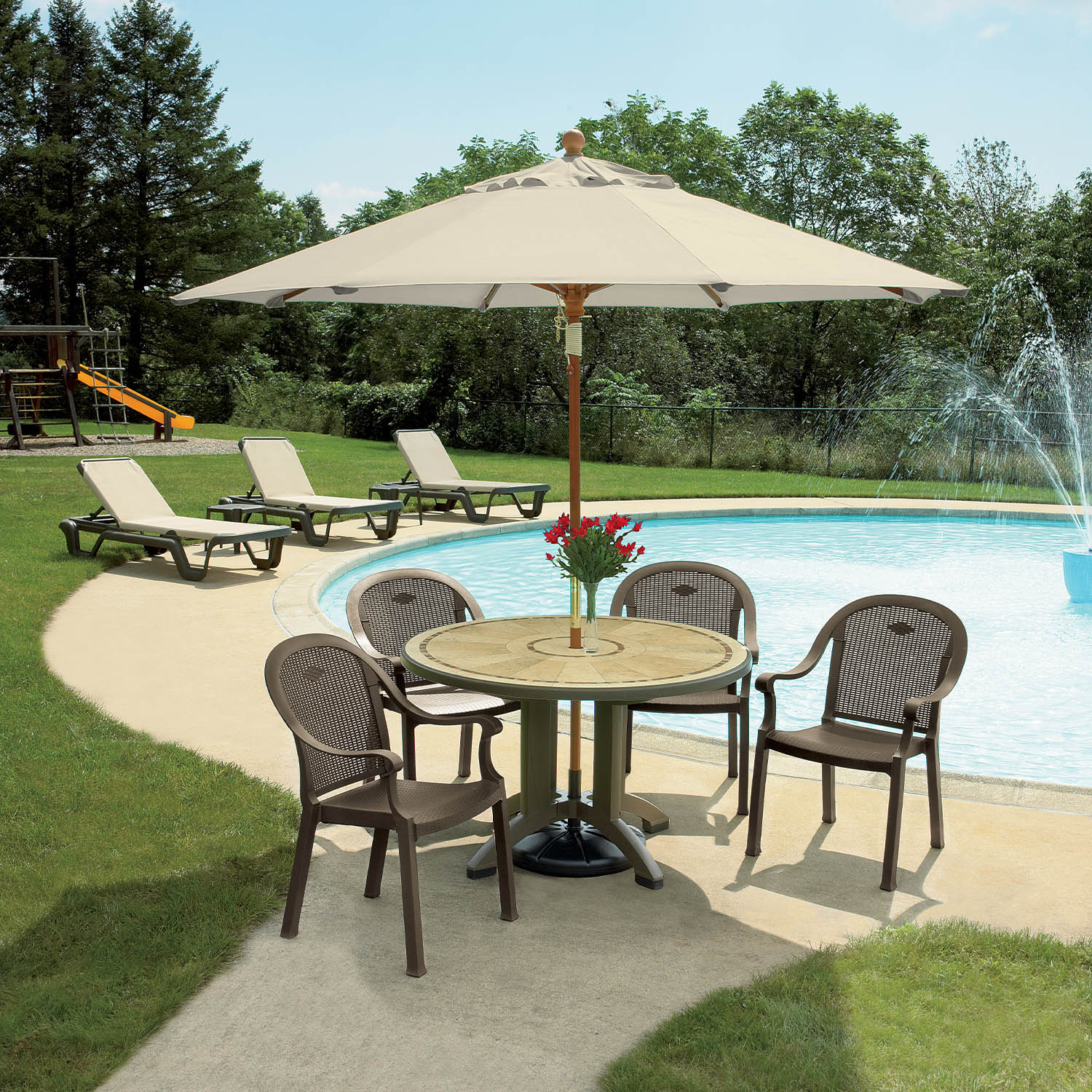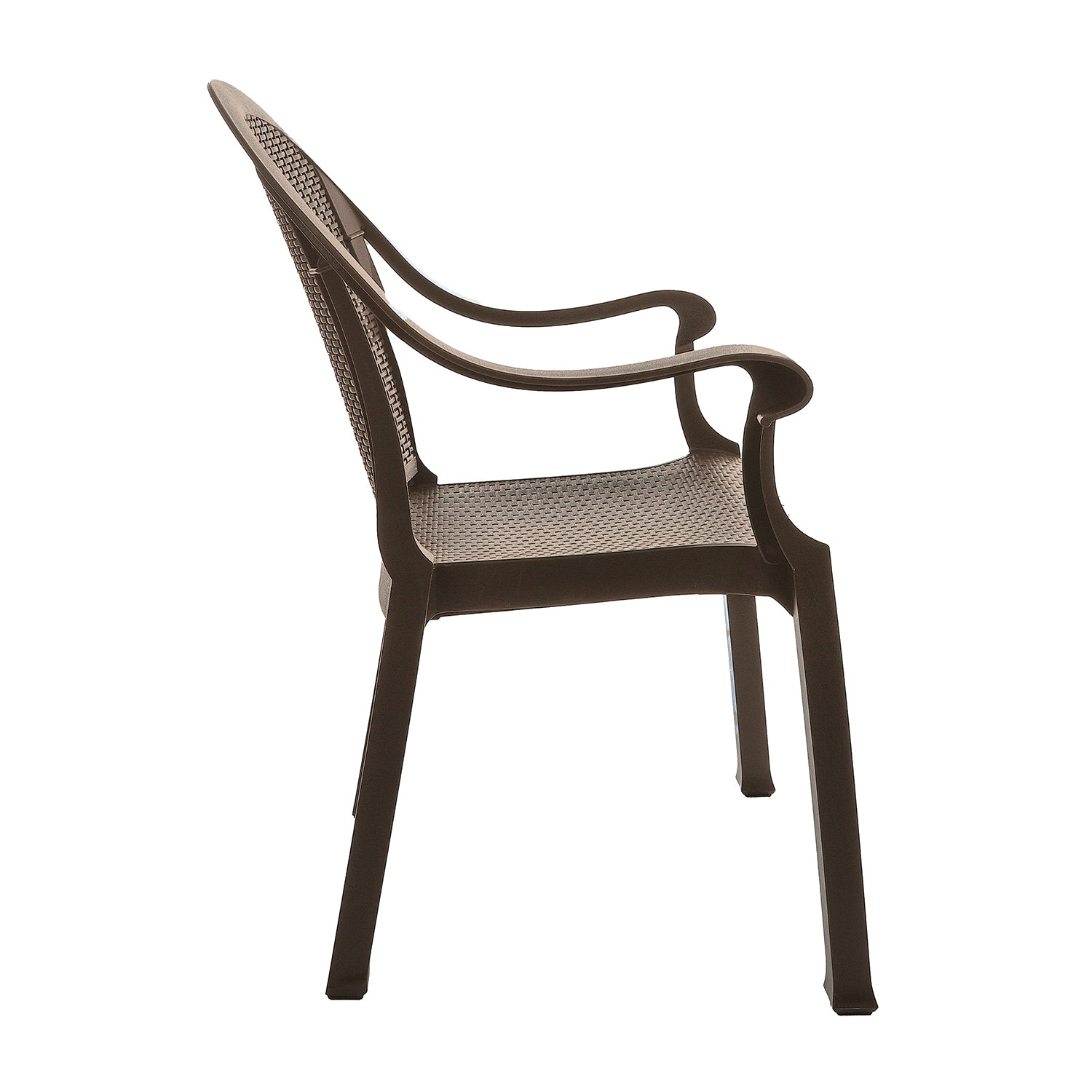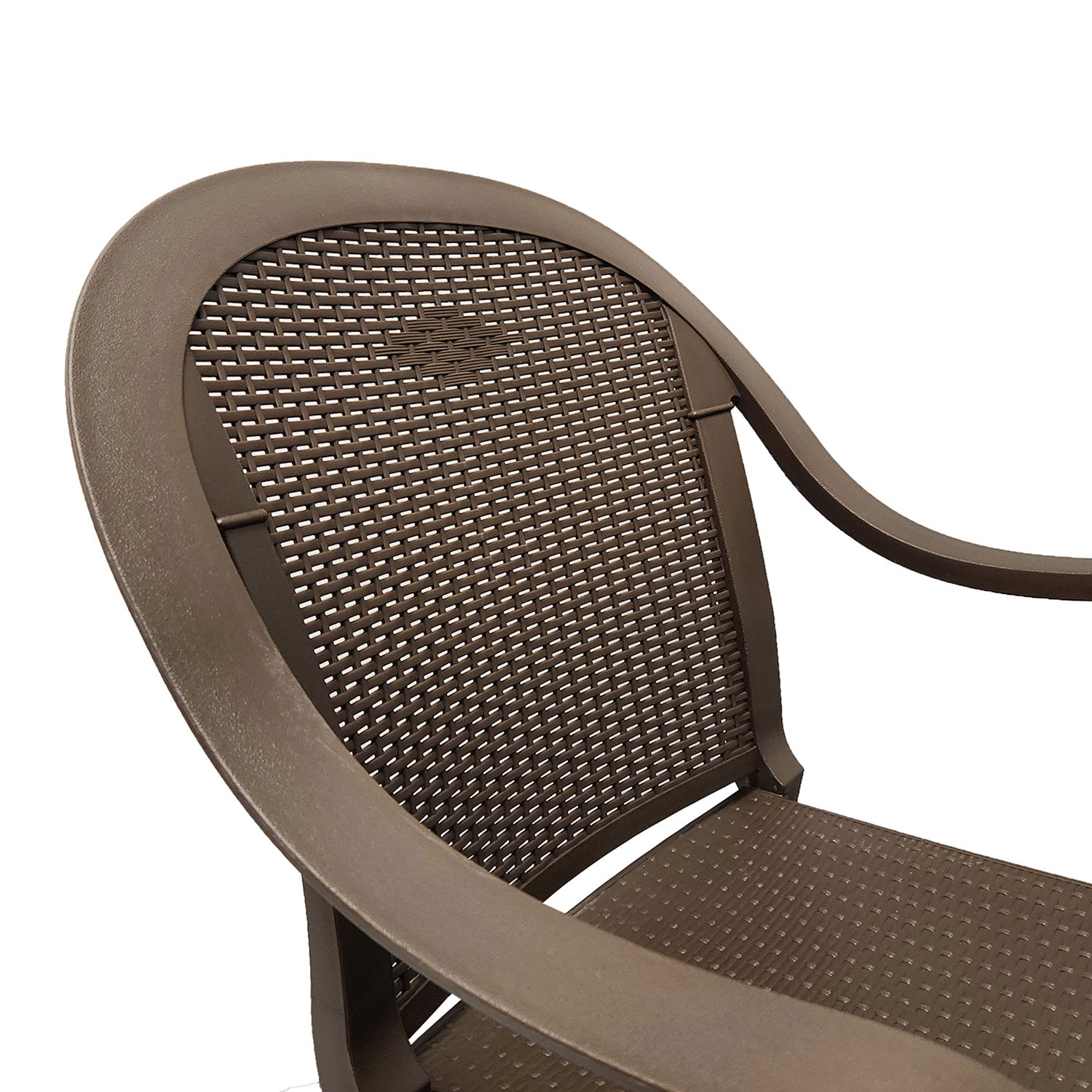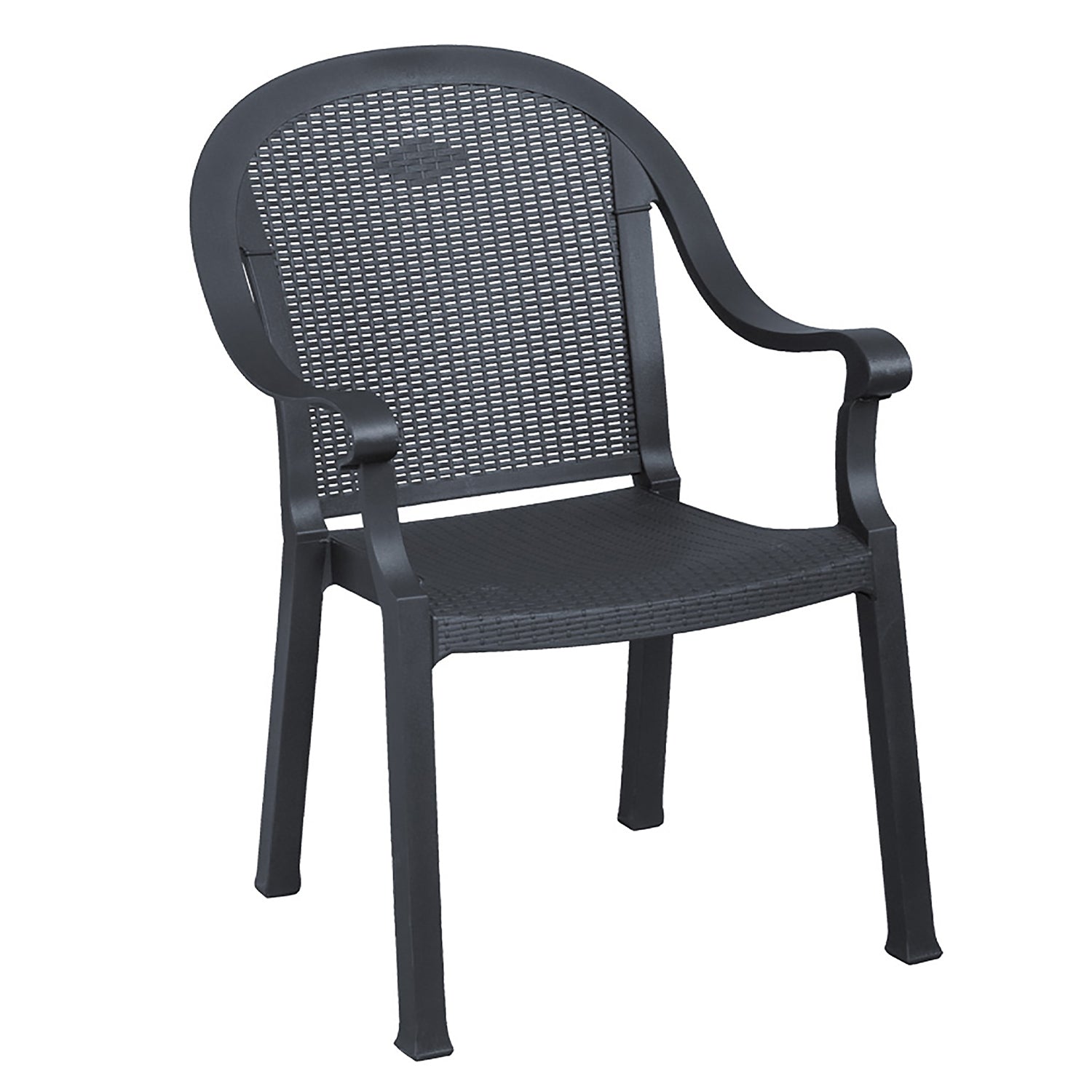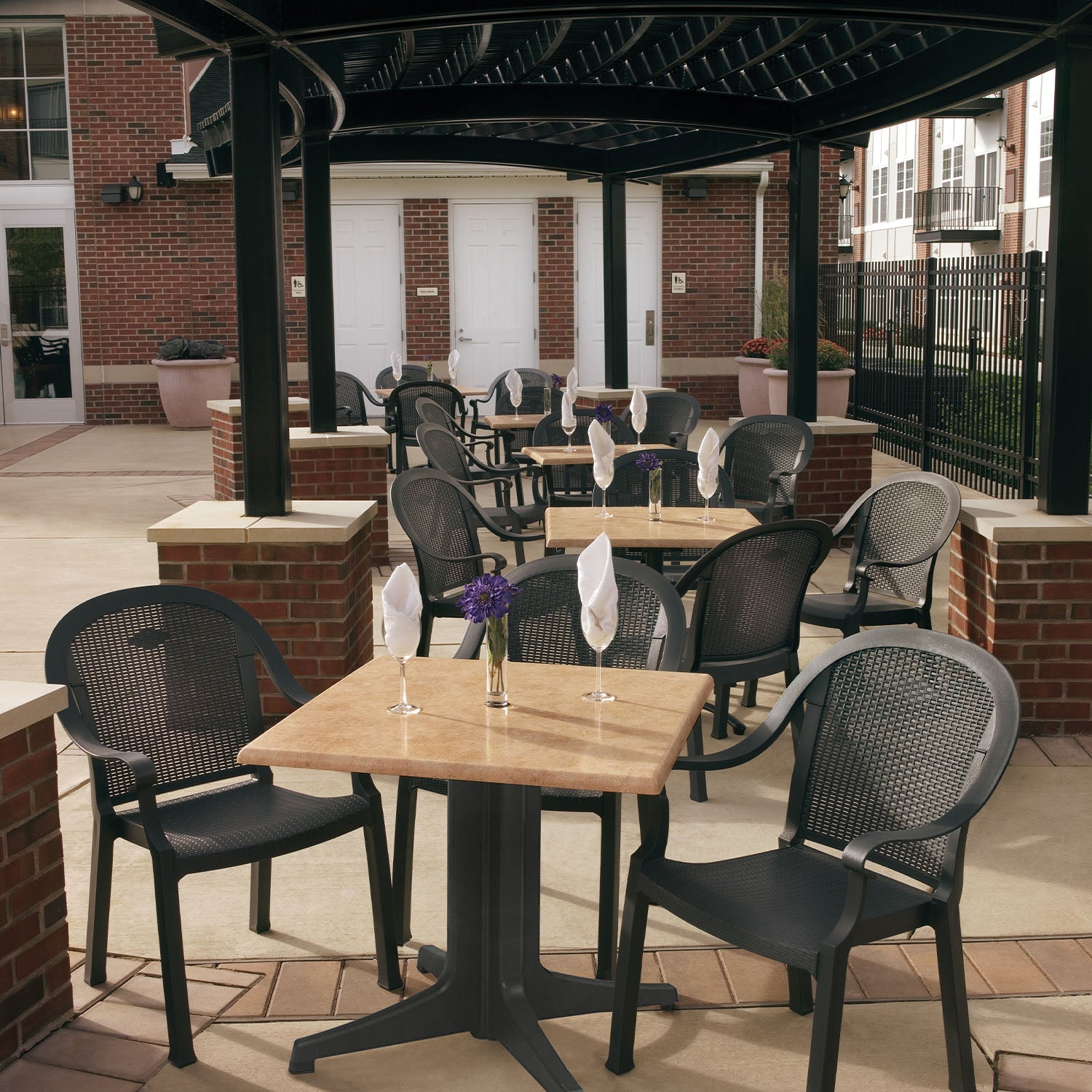 Sumatra Armchair
SKU: 99720037
---
Indulge in unrivaled comfort with the Sumatra Armchairs, featuring luxuriously wide and deep seats.
Description

With their wide, deep seats the Sumatra Dining Armchairs are designed for comfort. Constructed of 100% Polypropylene with UV protection, the Sumatra is resistant to sunlight, moisture and weathering. Lightweight & Stackable.

Passes ASTM F 1561-96 Class B performance standard for commercial outdoor seating.

• Trendy wicker backrest and seat texture and finish.

• Comfortable highback armchair with firm back support.

• Easy to clean with soap and water - or a mild detergent.

• Will stay cool in the hot sun.

• 2" x 2" legs with hard wearing footpads for structural rigidity.

• Rated to 300 pounds for safe use in commercial environments.

• Will retain its original color, texture, and finish without rusting, even when exposed to the rigors of the outdoor elements.

• Stacks for easy storage
Maintenance information

Resin chairs can be cleaned with soap and water. Use a milder cleaner like dish soap to clean the furniture.

If you find any stains on your furniture, they can usually be removed with nonabrasive household cleaners like Windex, Fantastik, or 409. If you have more stubborn stains, use a 10% vinegar or bleach solution to remove them.

There are also specialized resin cleaners that might help make your cleaning more efficient. One of the best resin cleaners is SunBrite.

We recommend that you use a chlorine-based disinfectant or an alcohol-based disinfectant on your chairs.

When storing your resin chairs, keep them in a climate-controlled indoor area without exposure to UV rays. Resin can shrink slightly in very cold conditions, so an indoor space with a mild climate is best.
Downloads available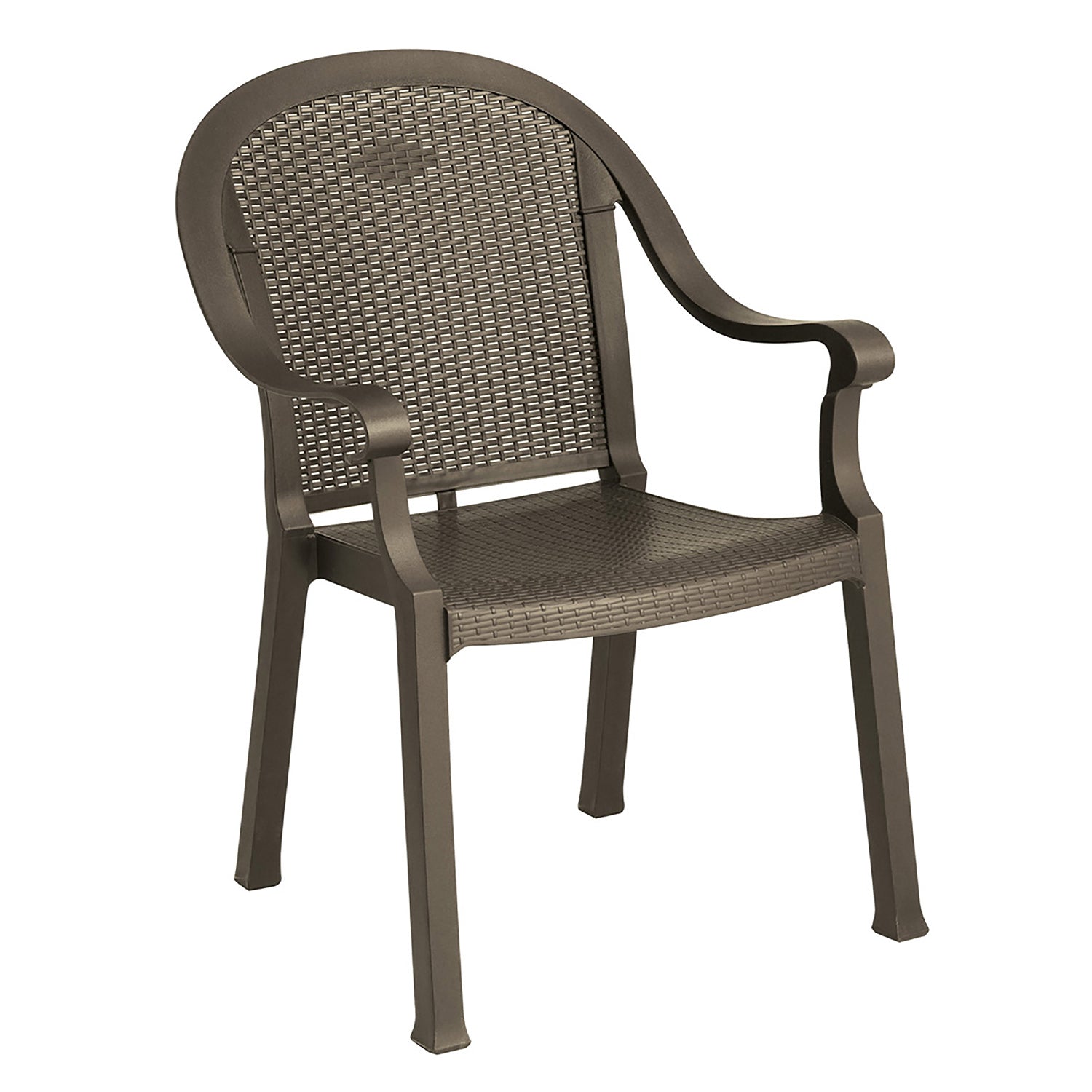 Product features
Characteristics
Discover the key information on our product.
View our catalog