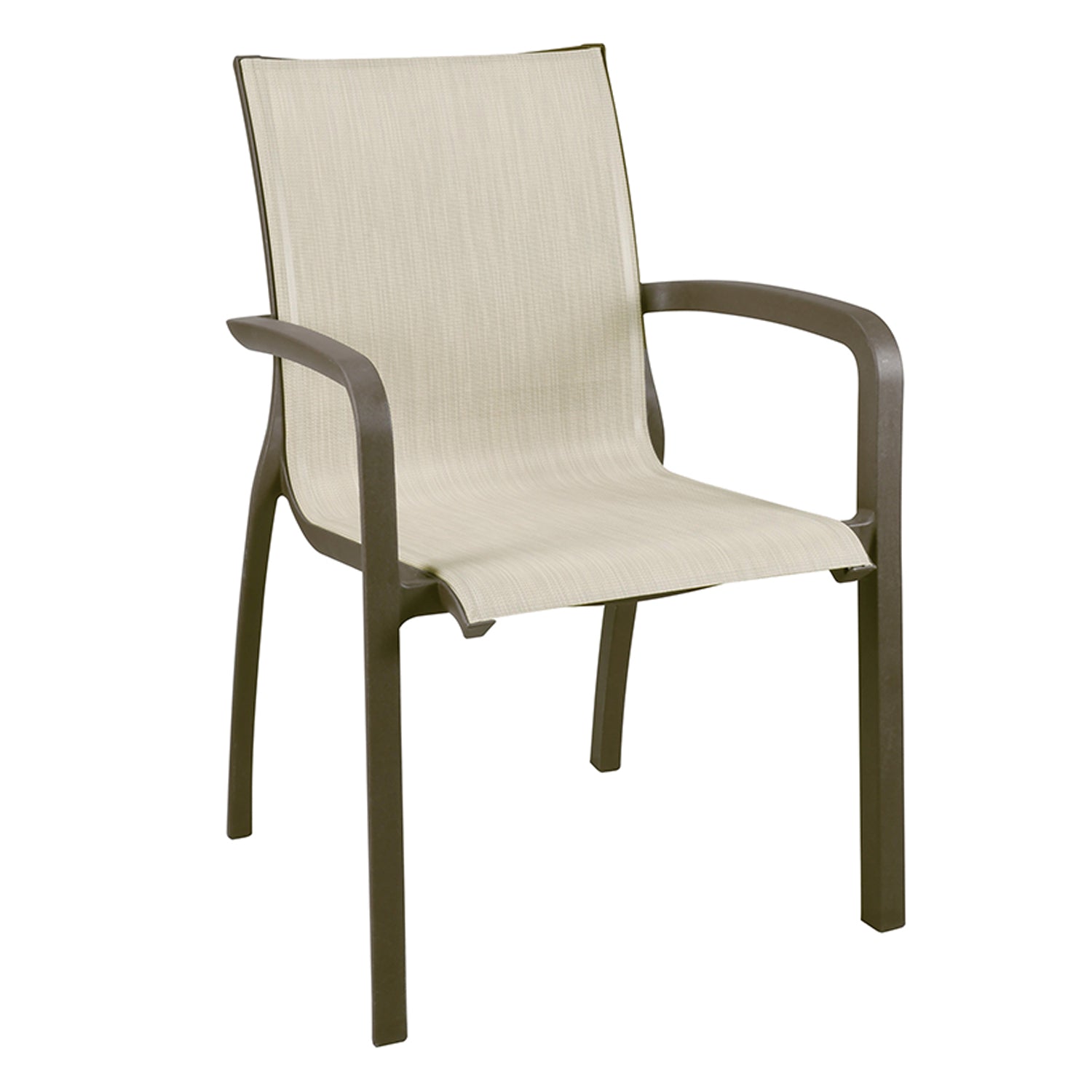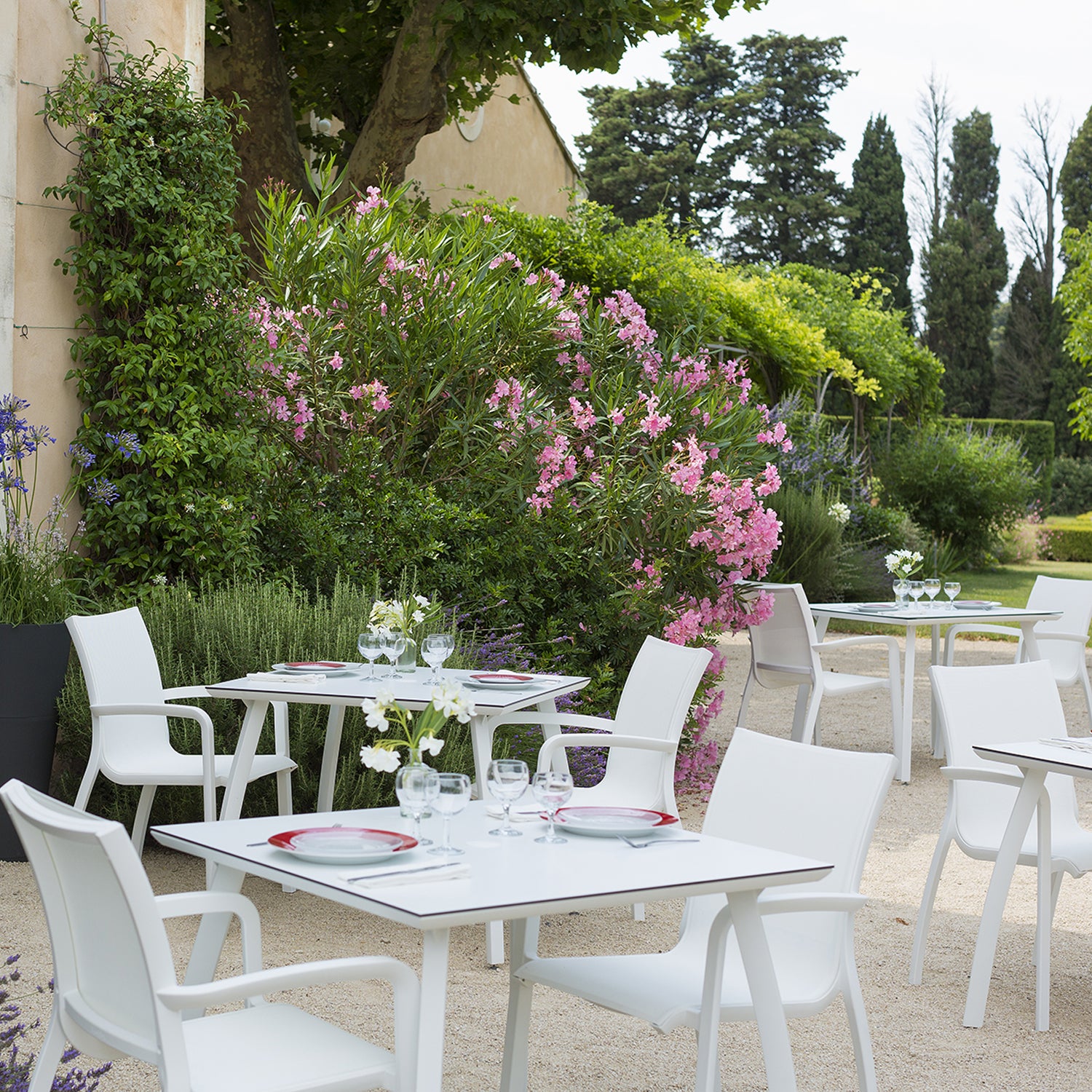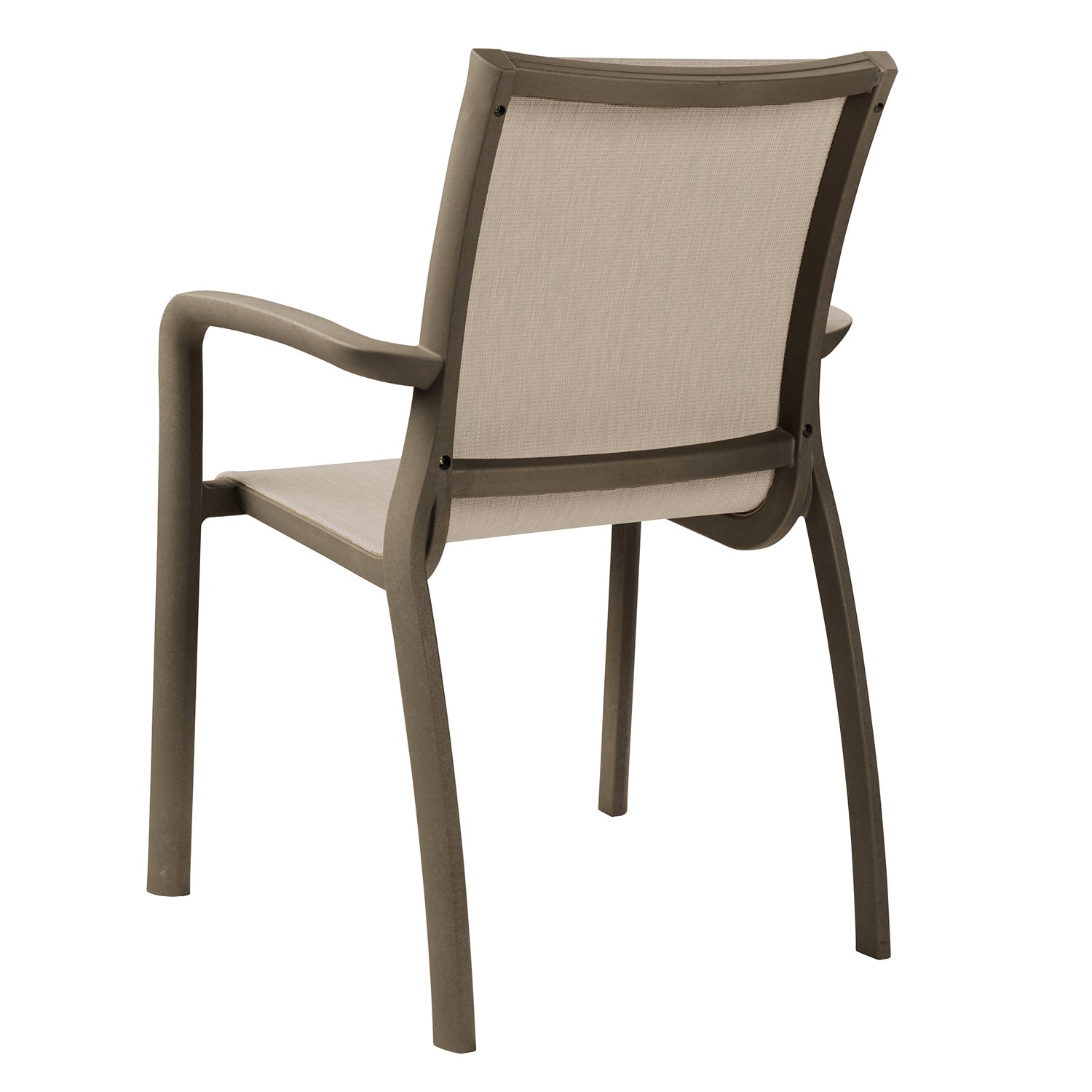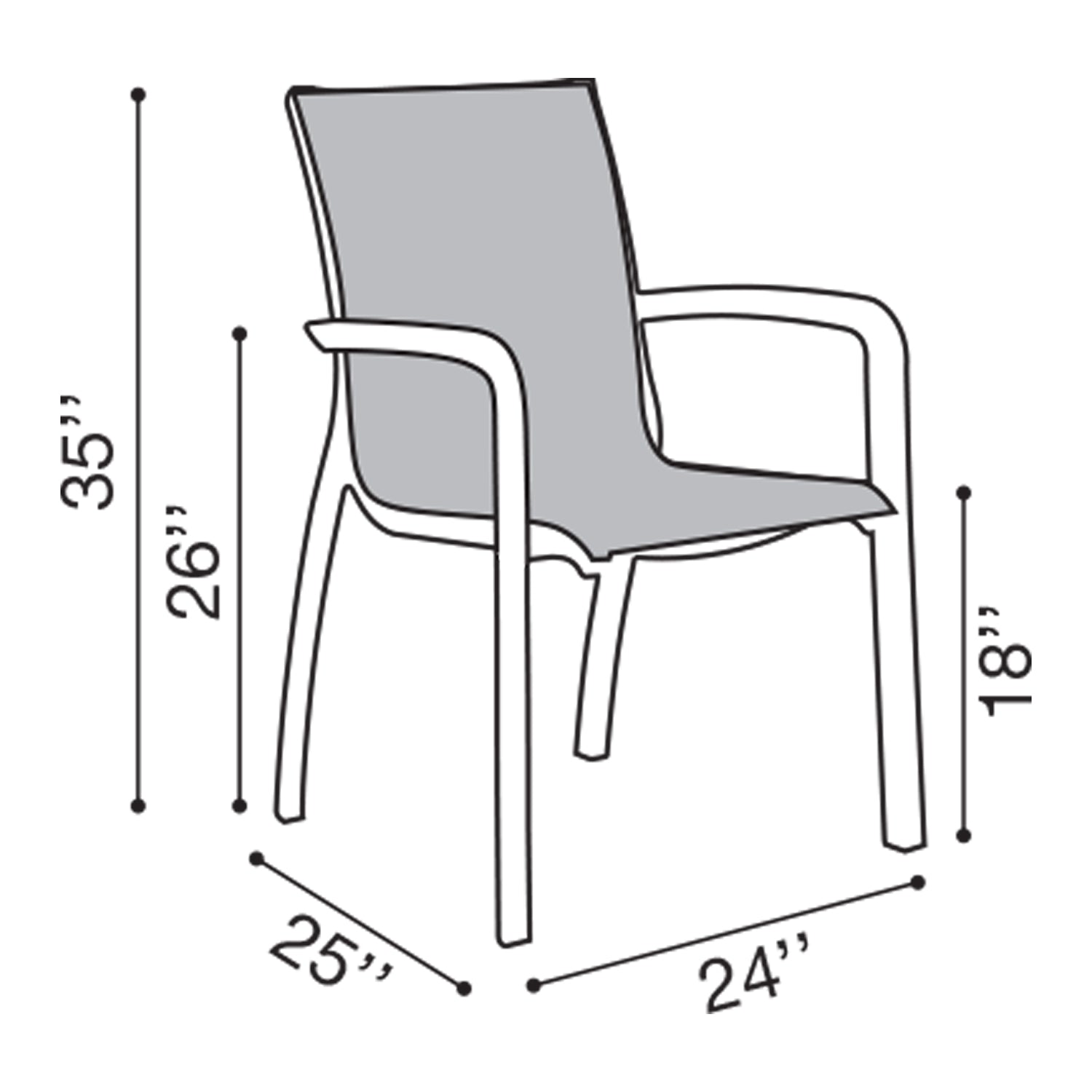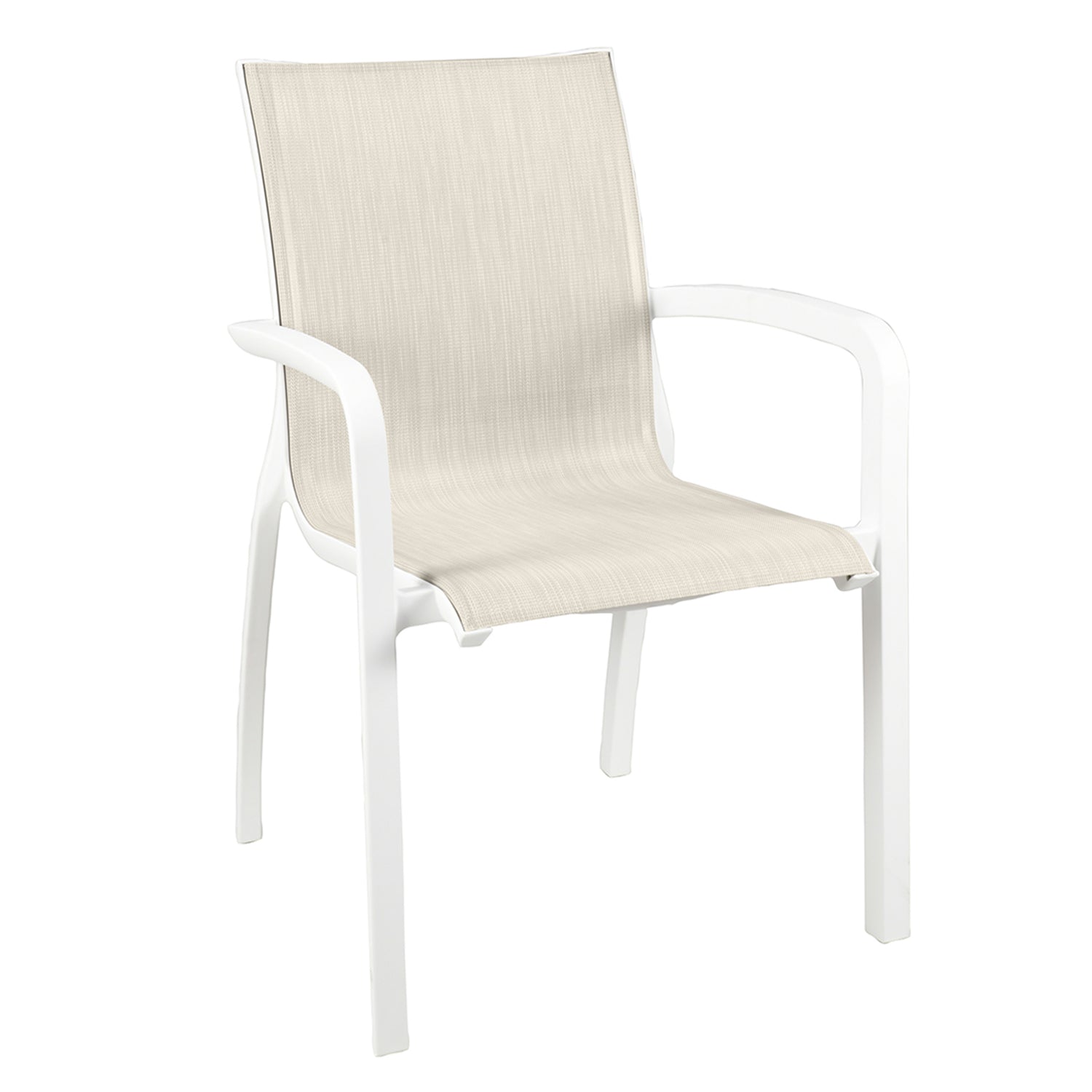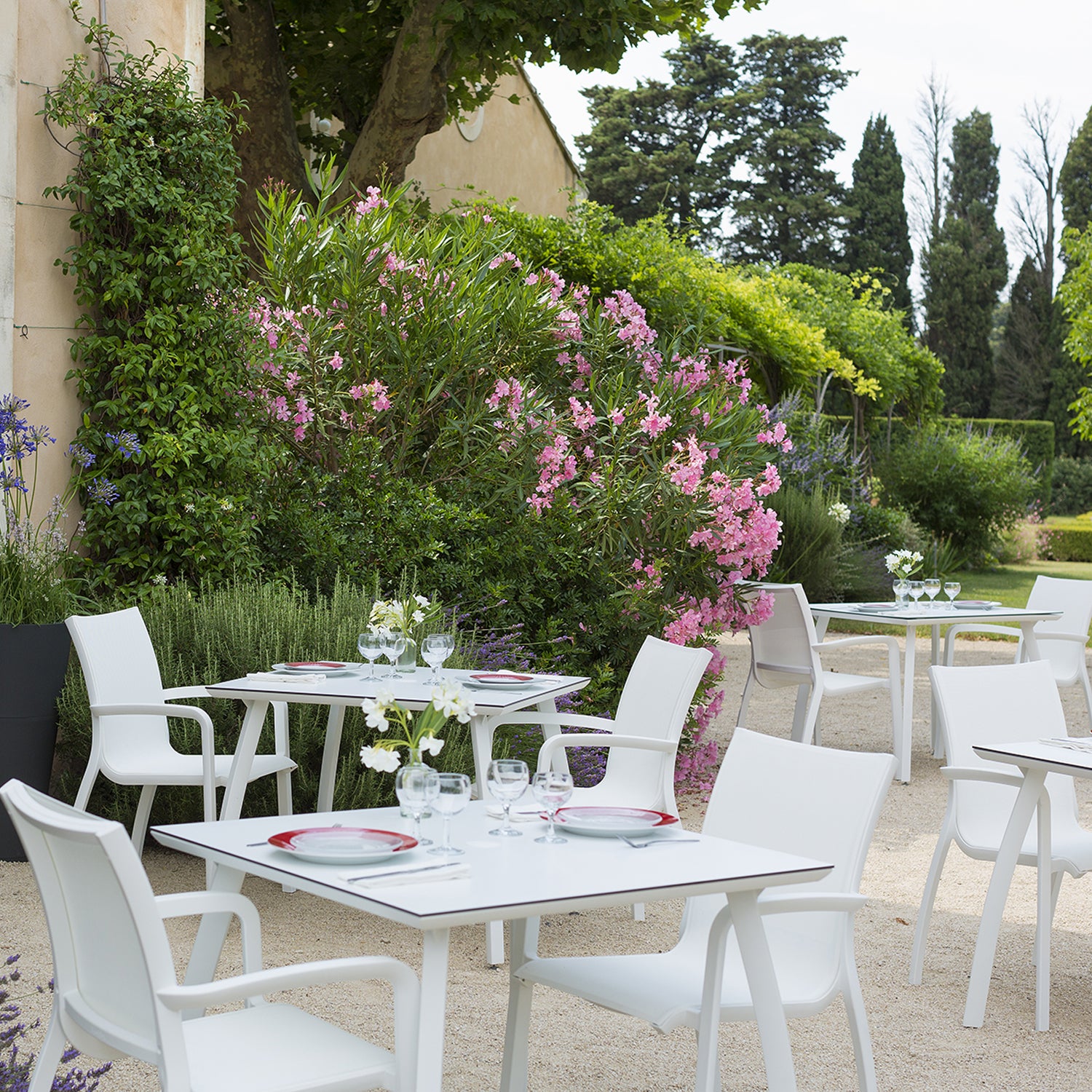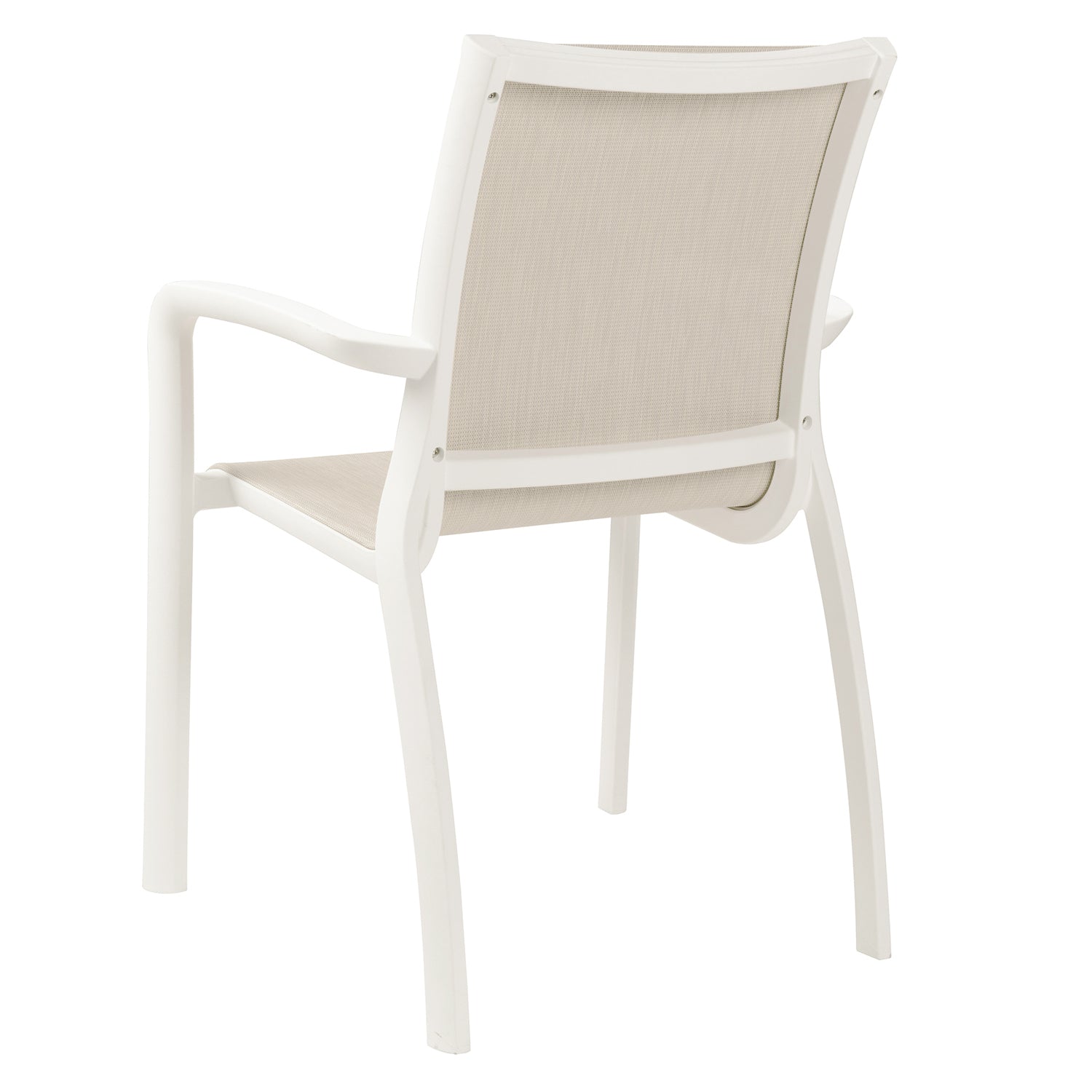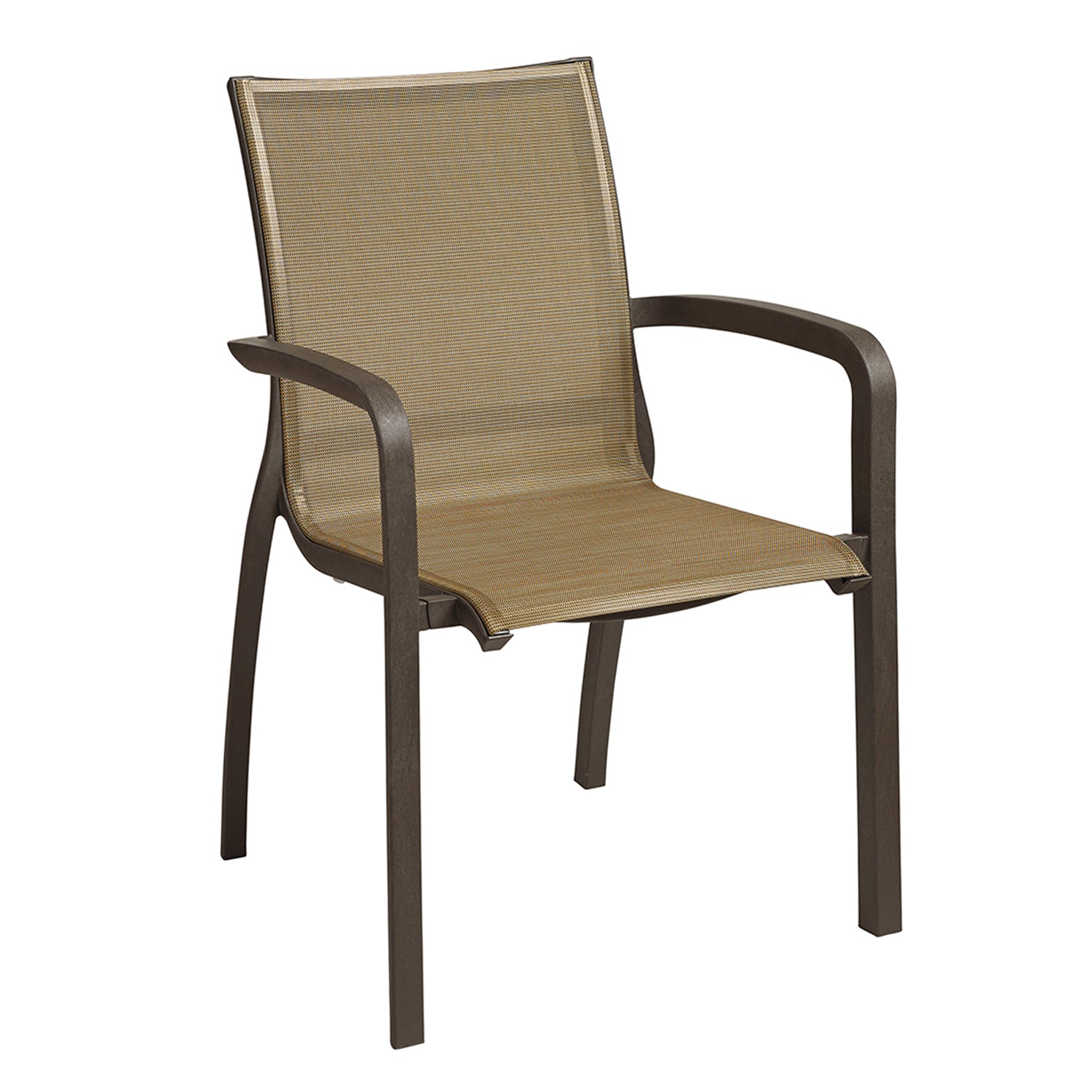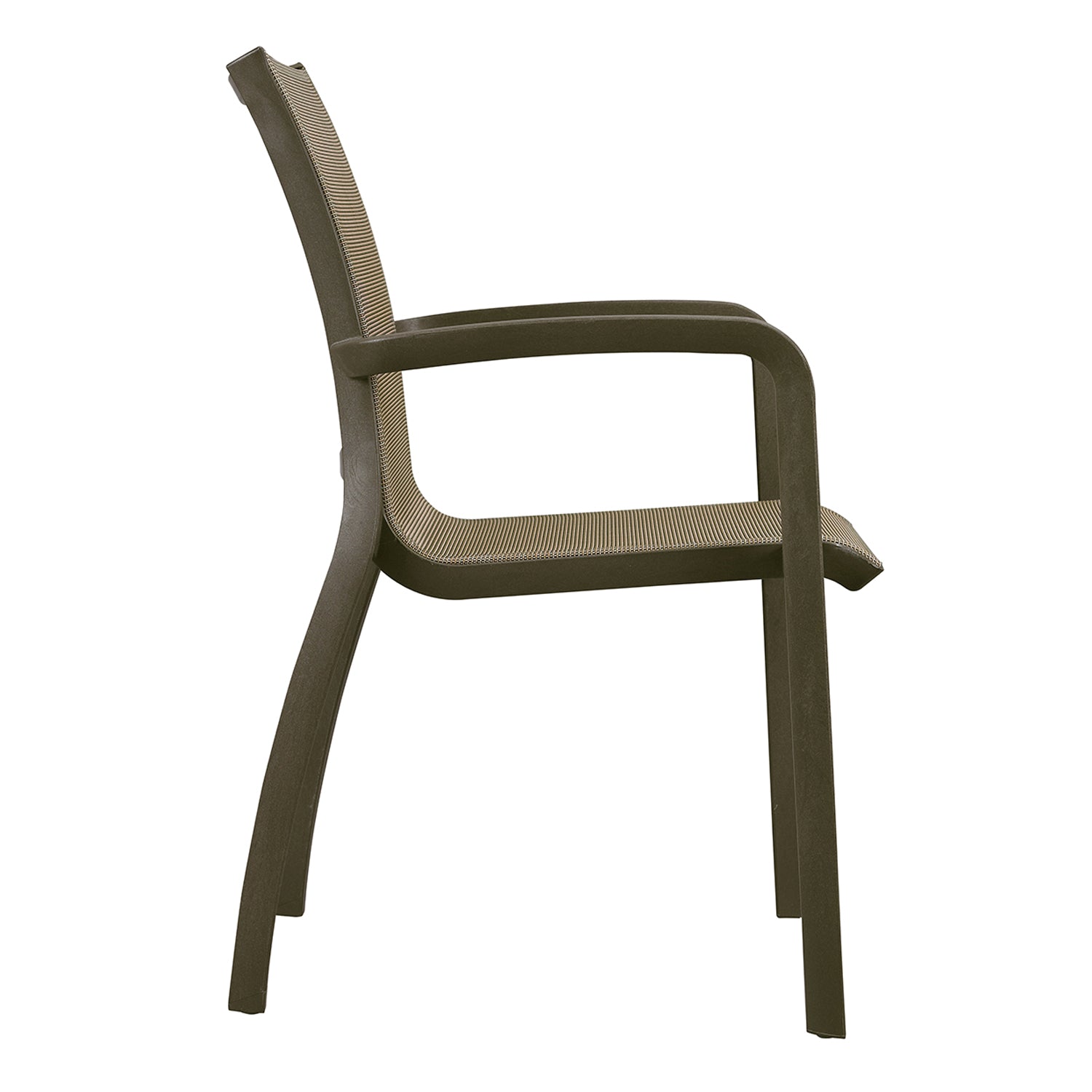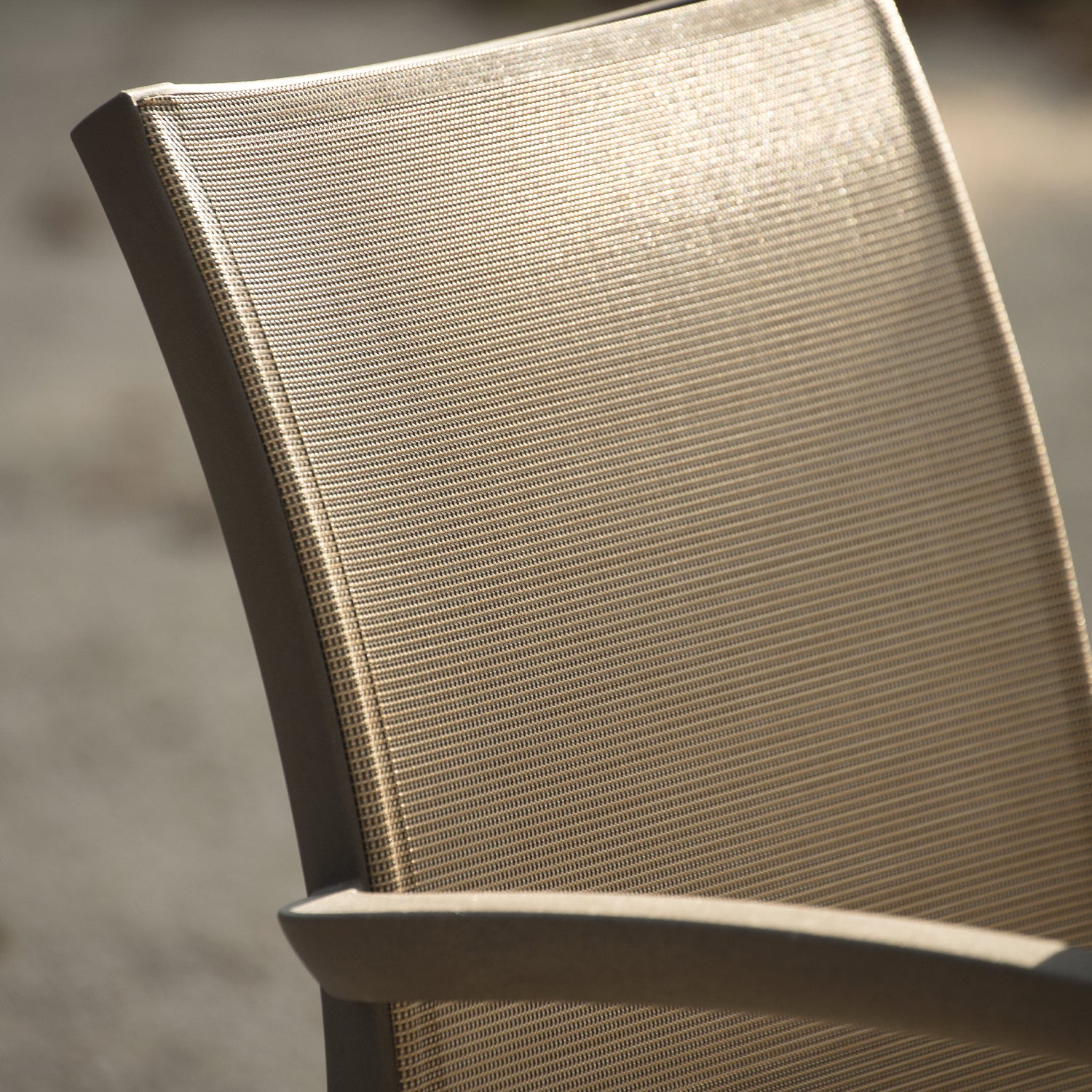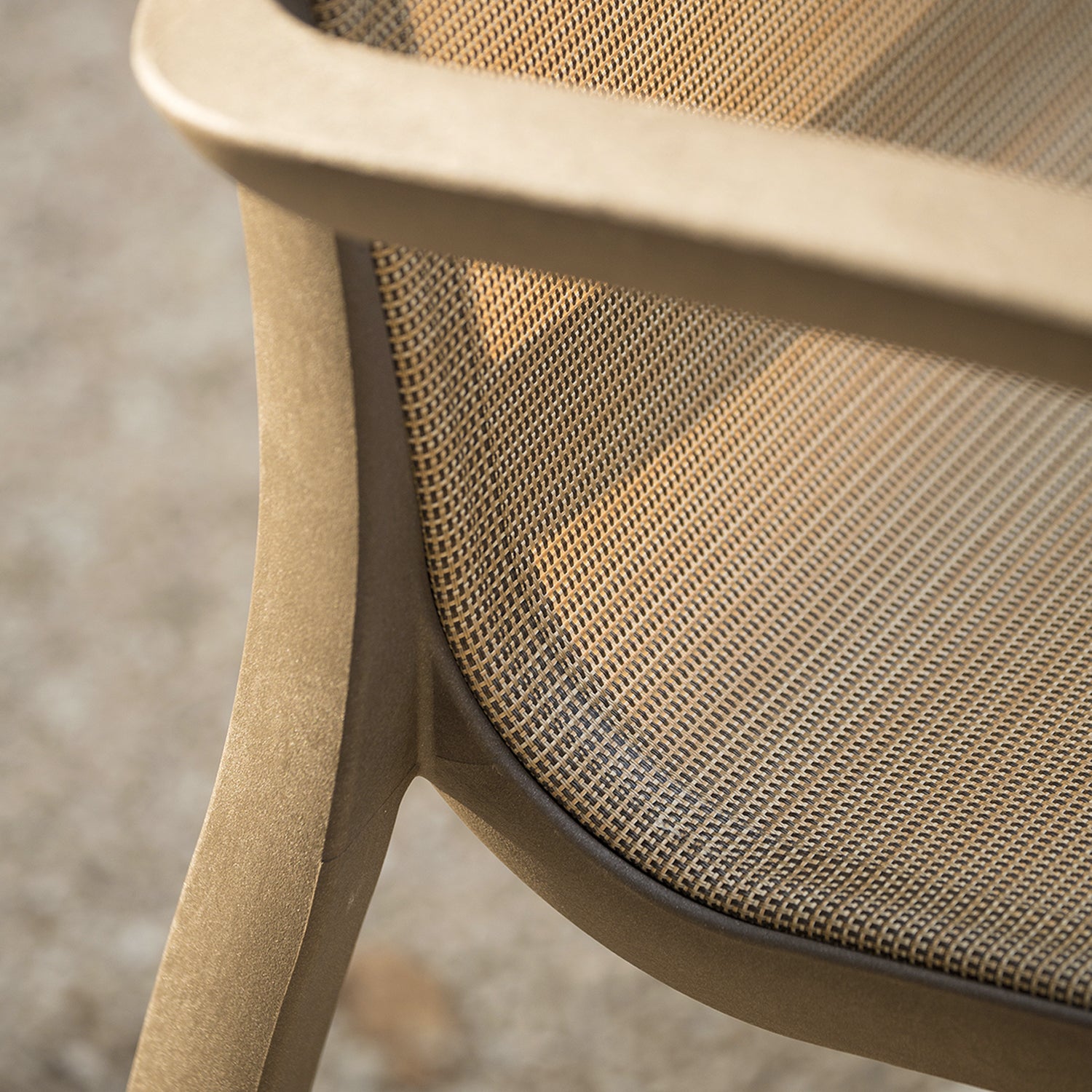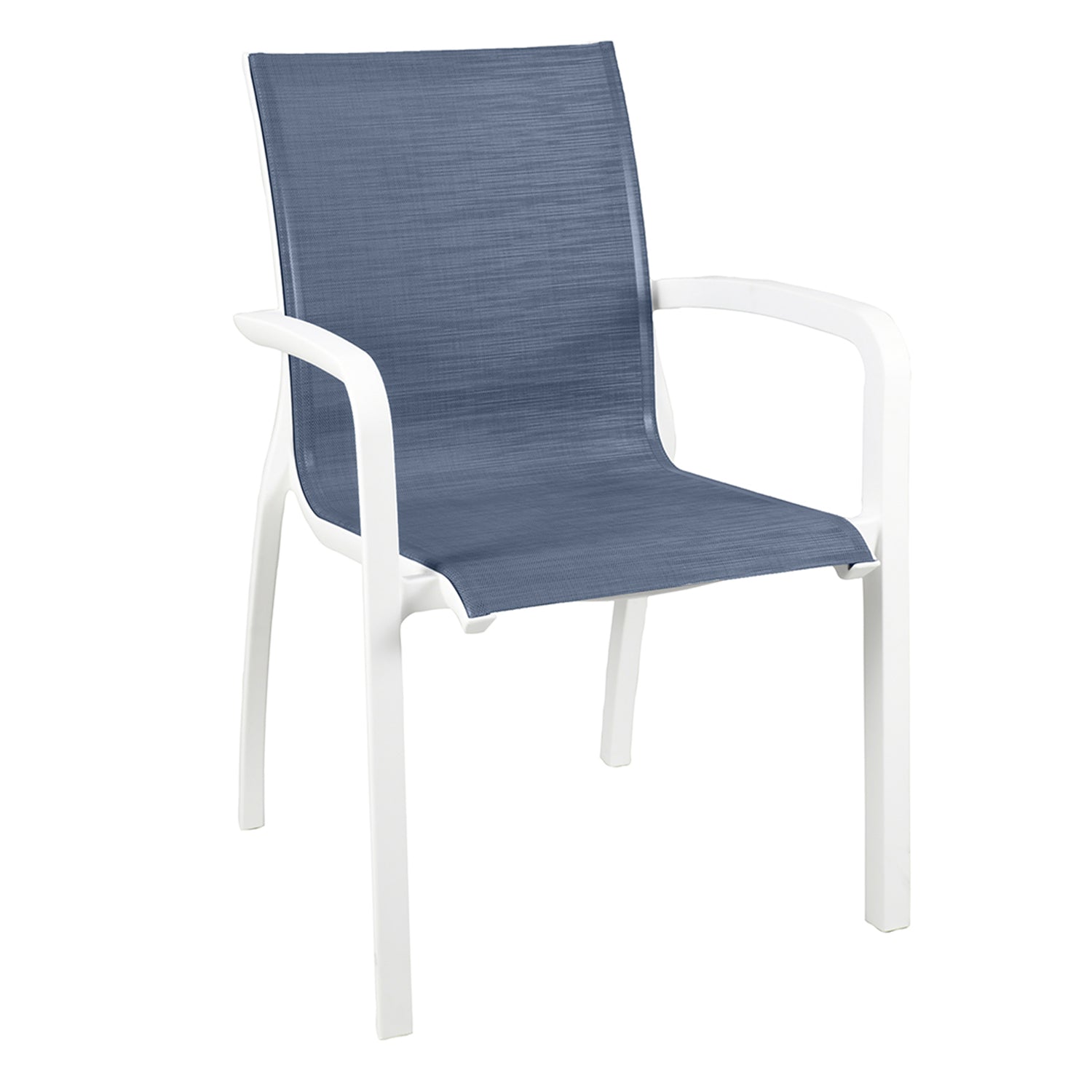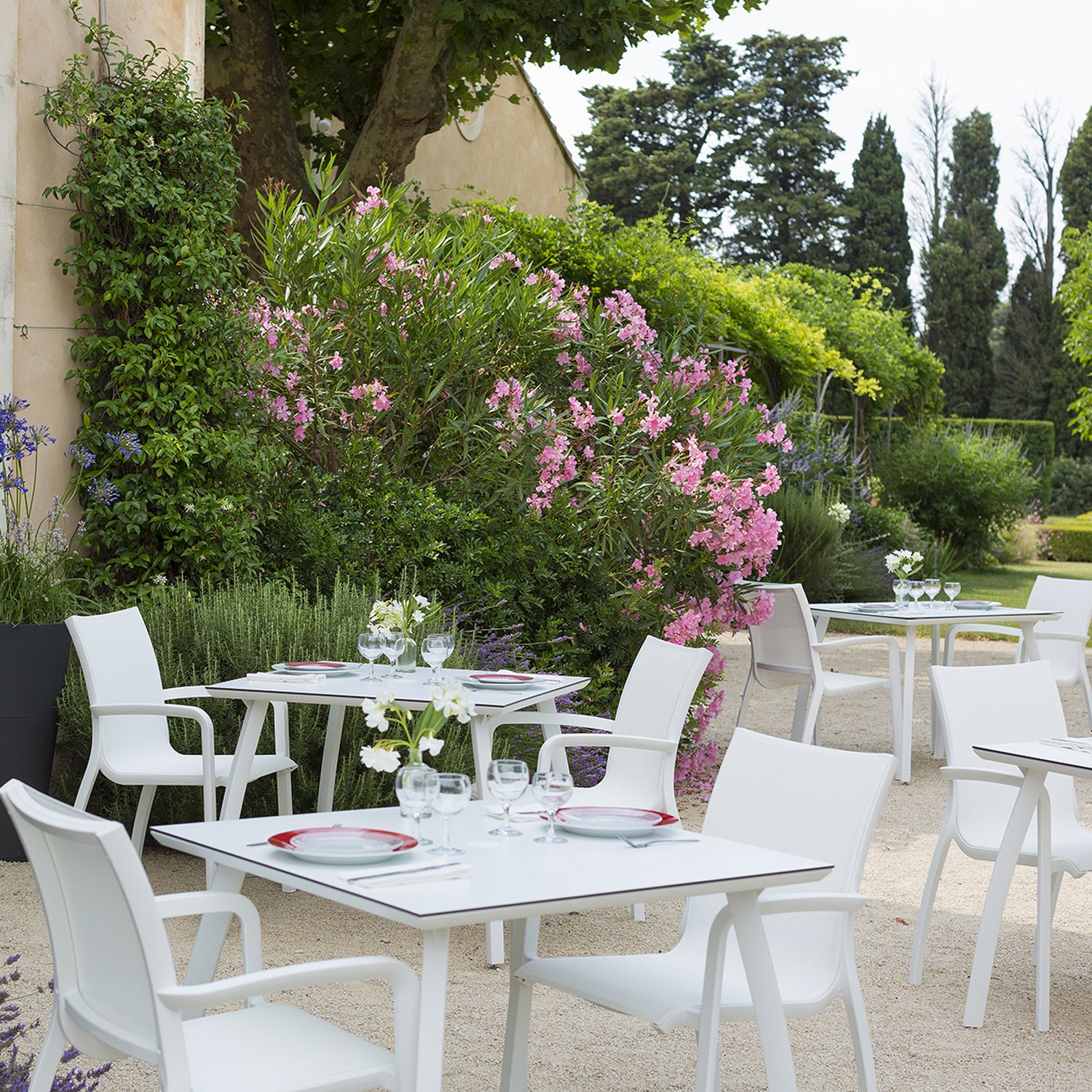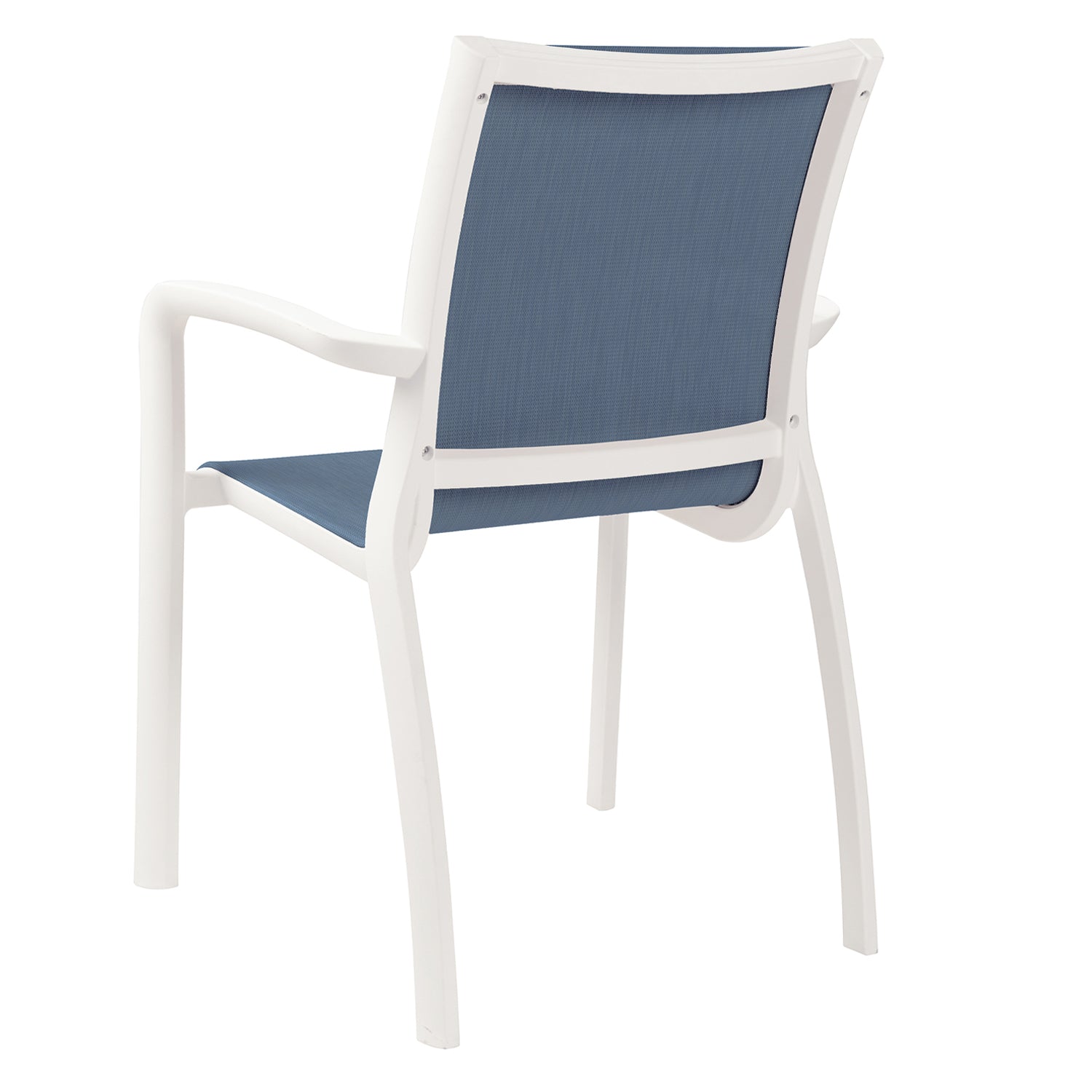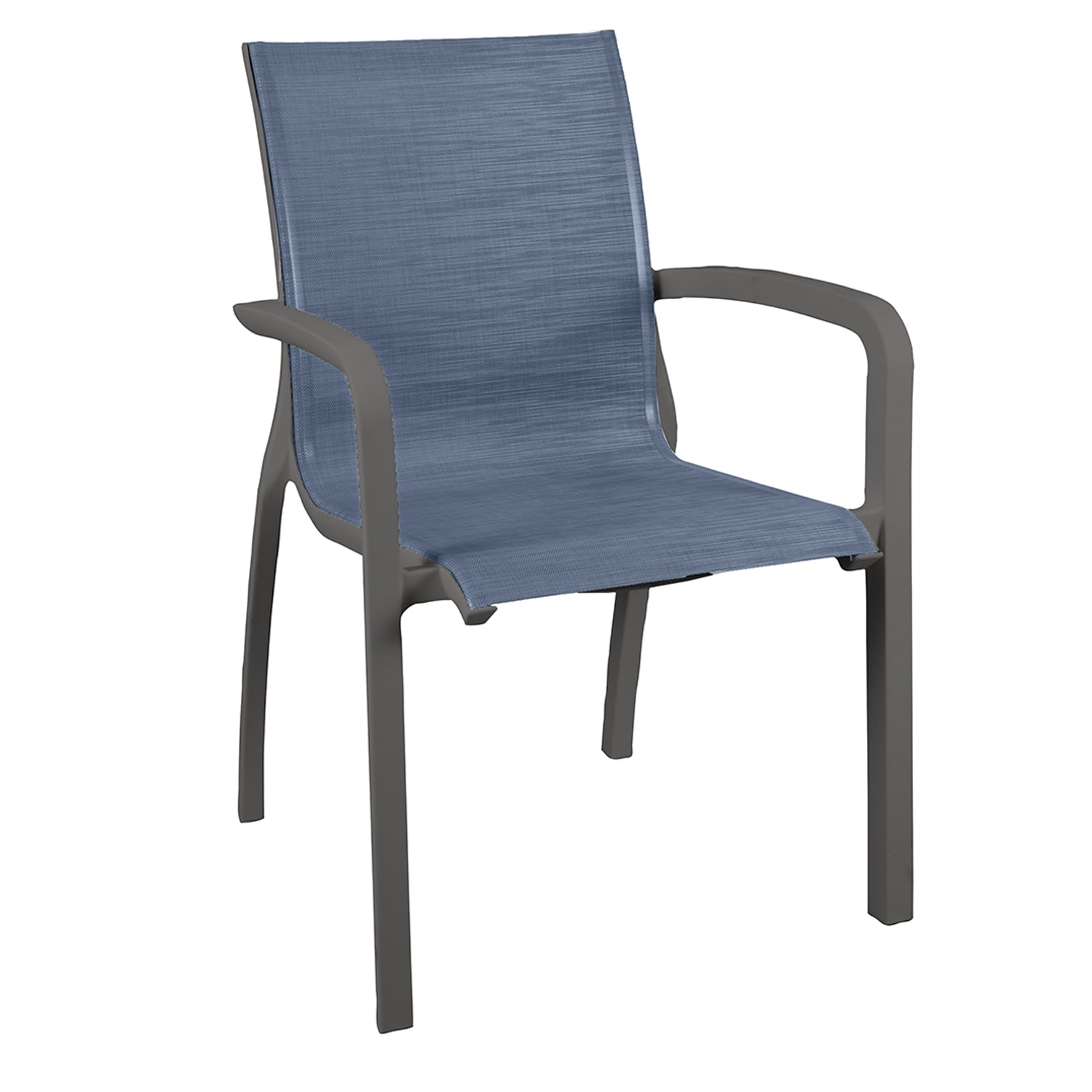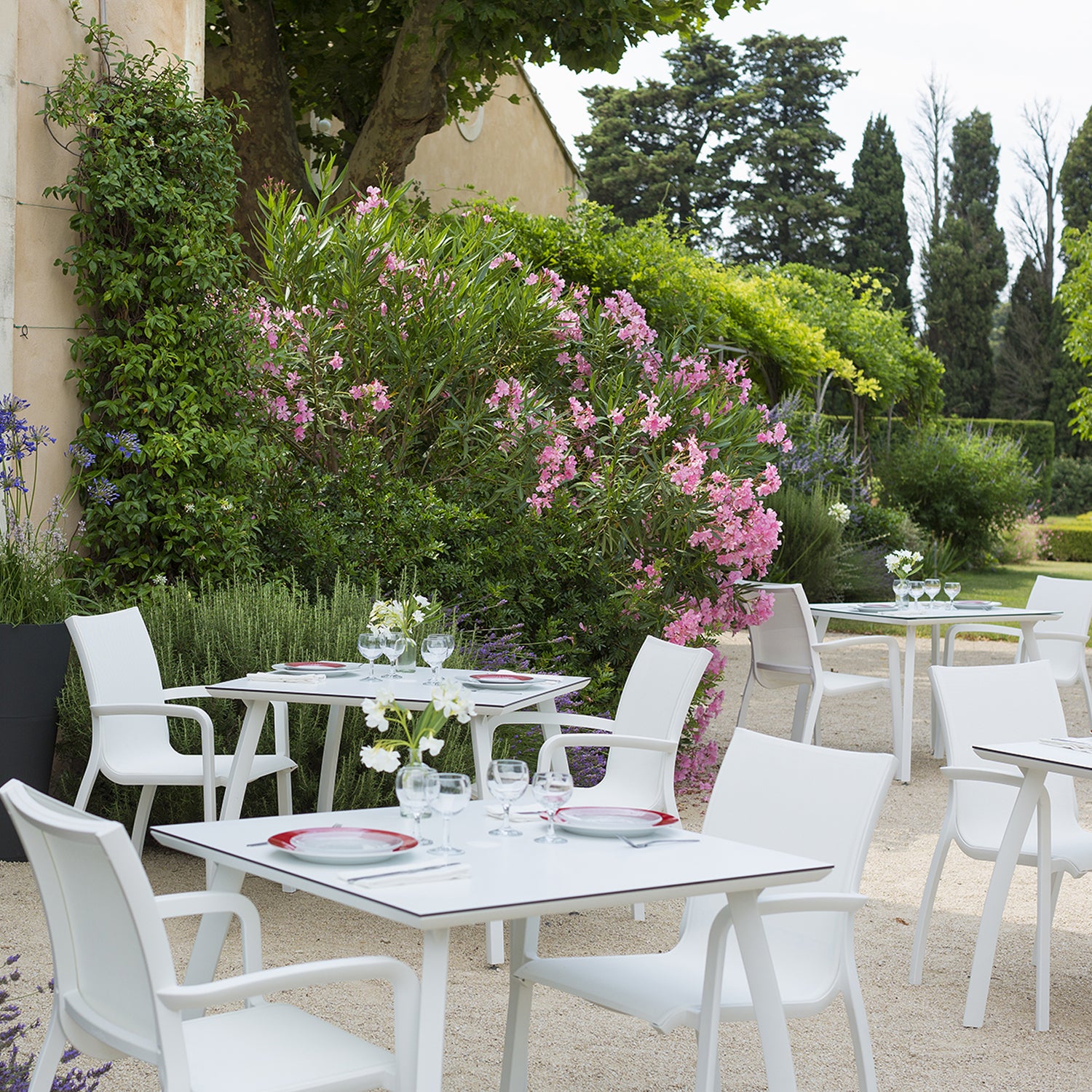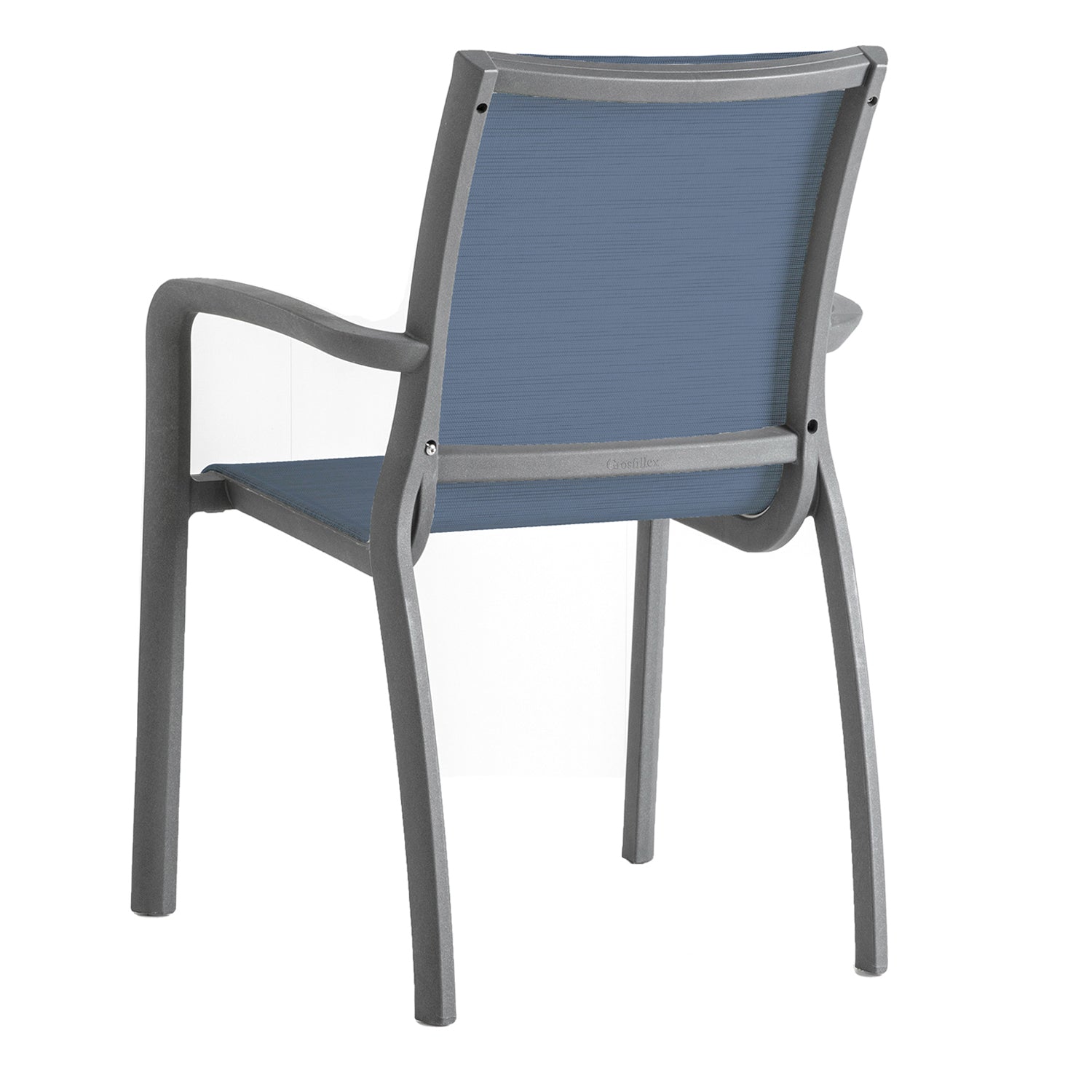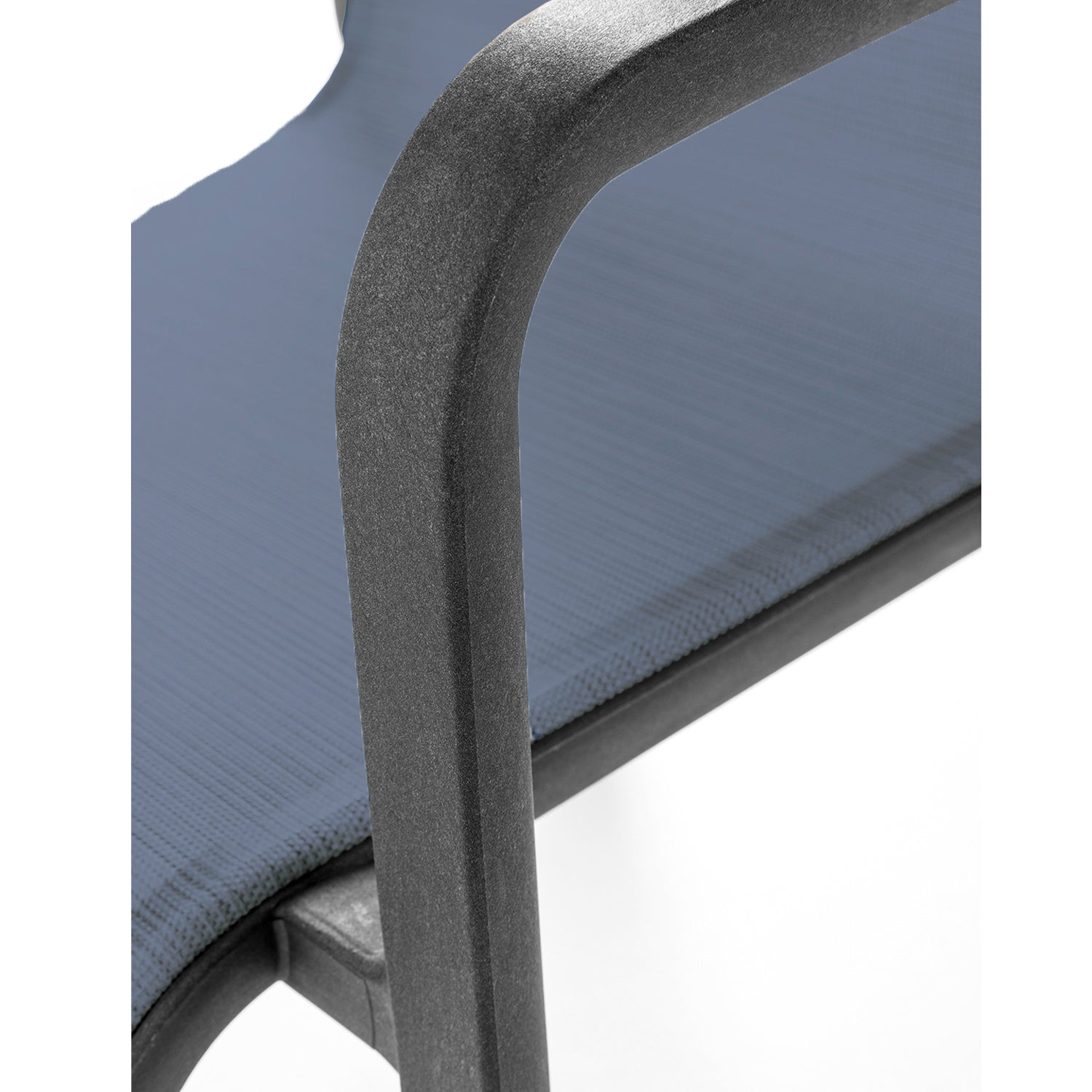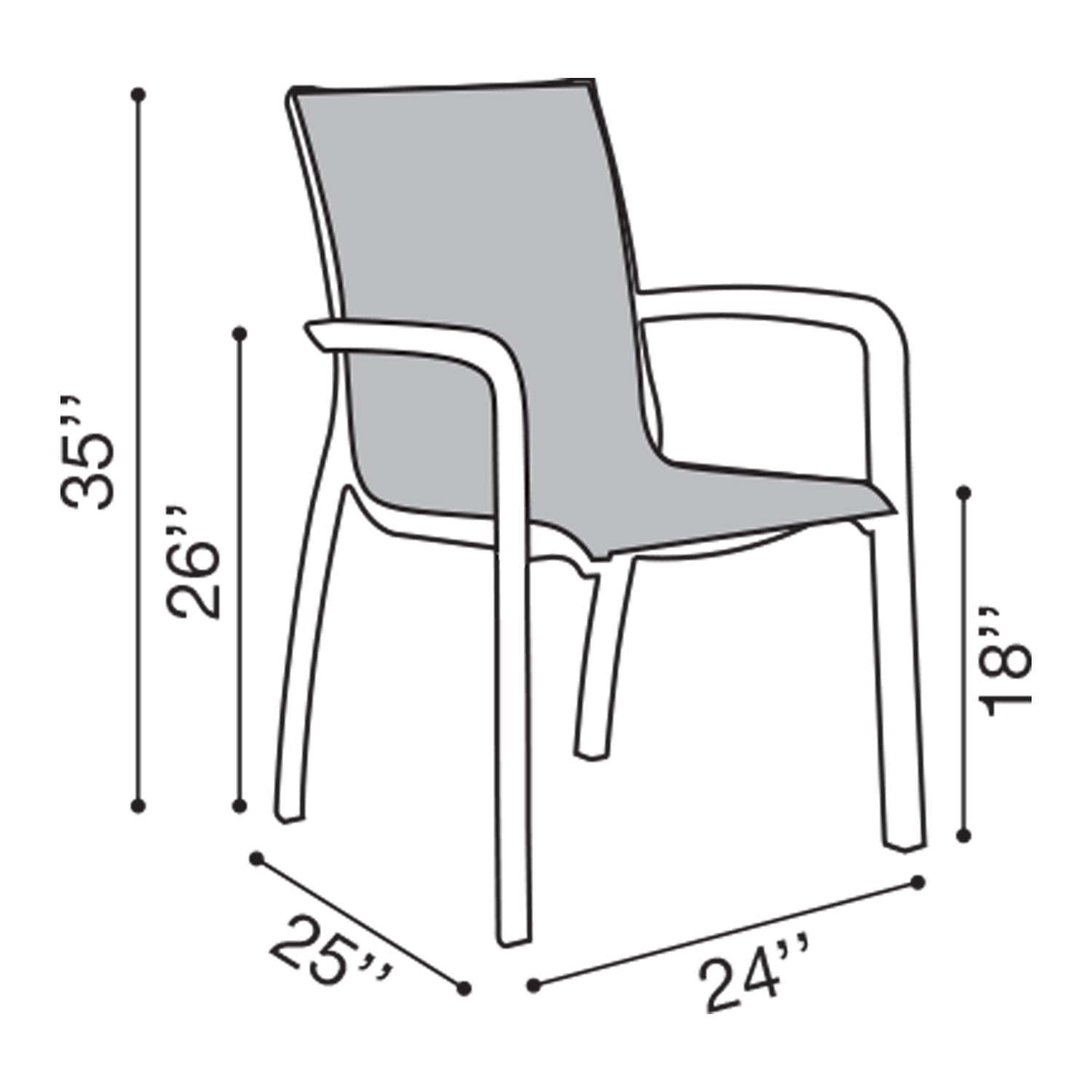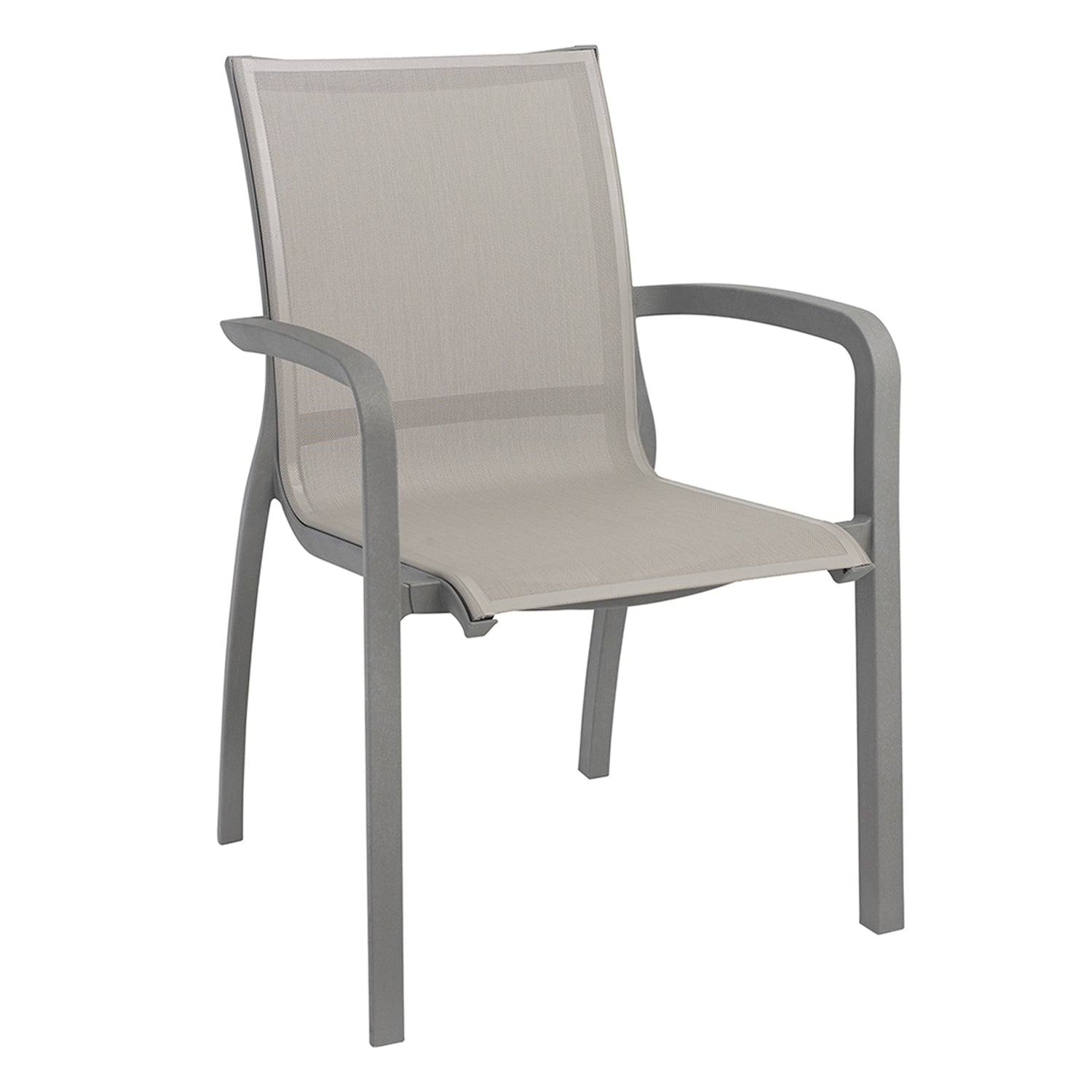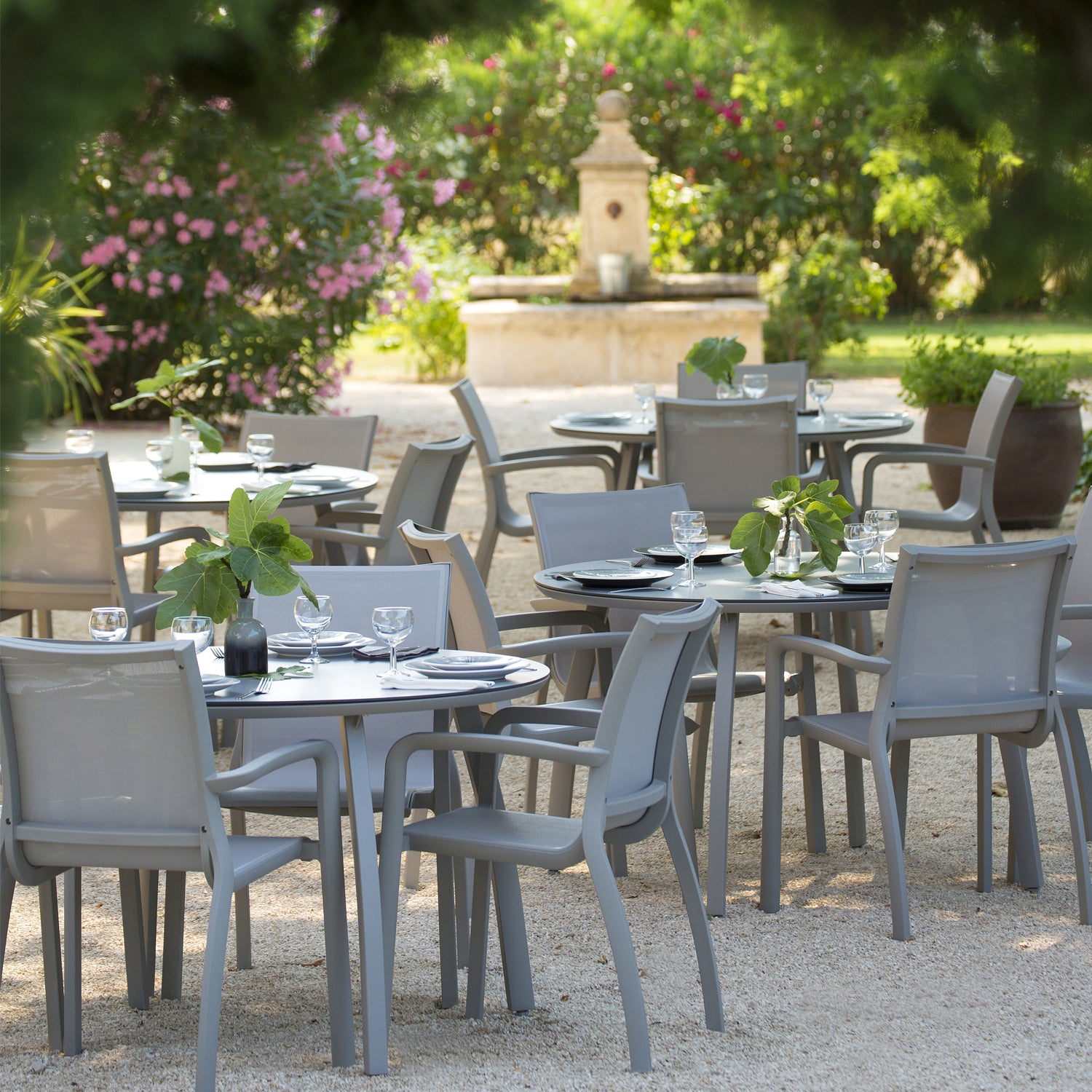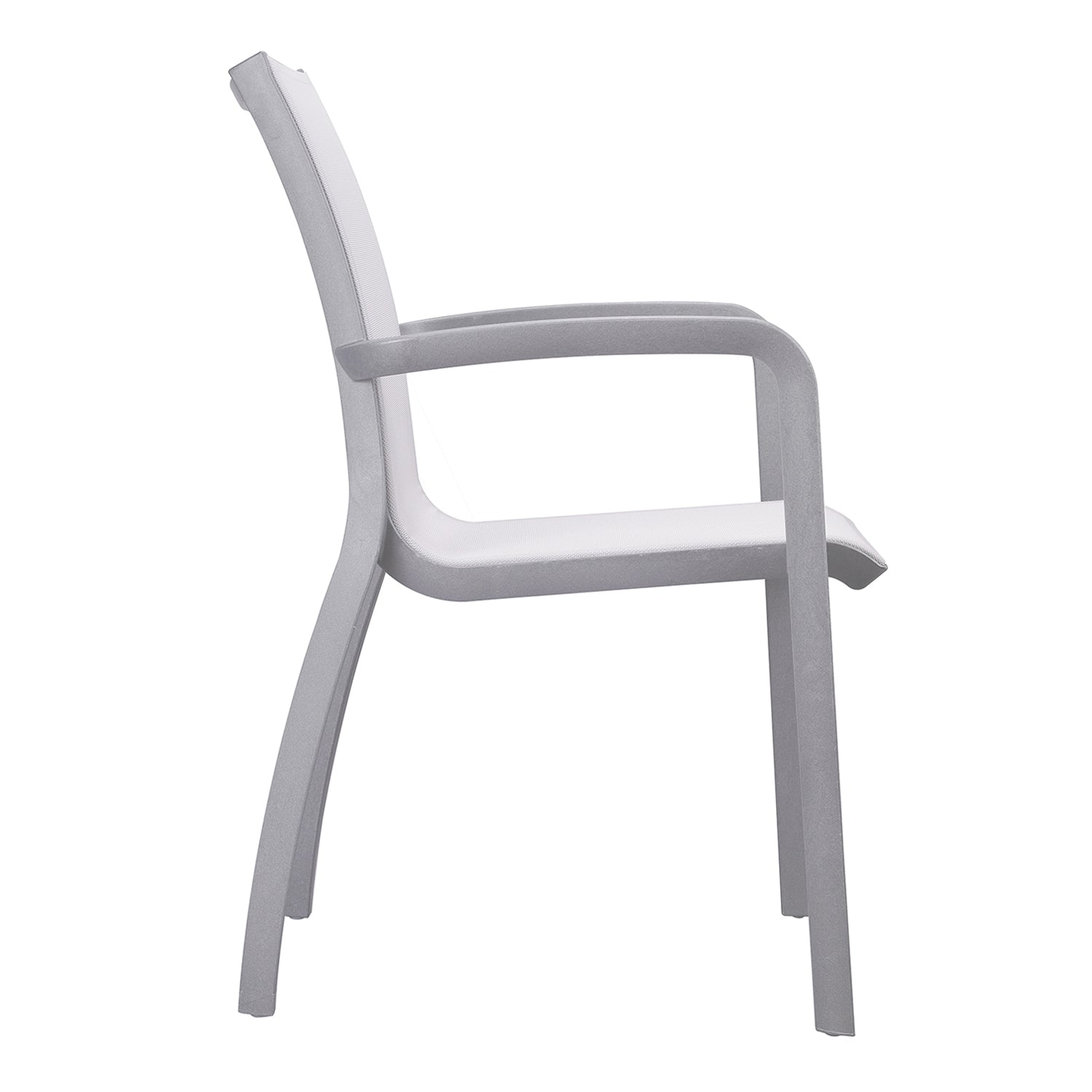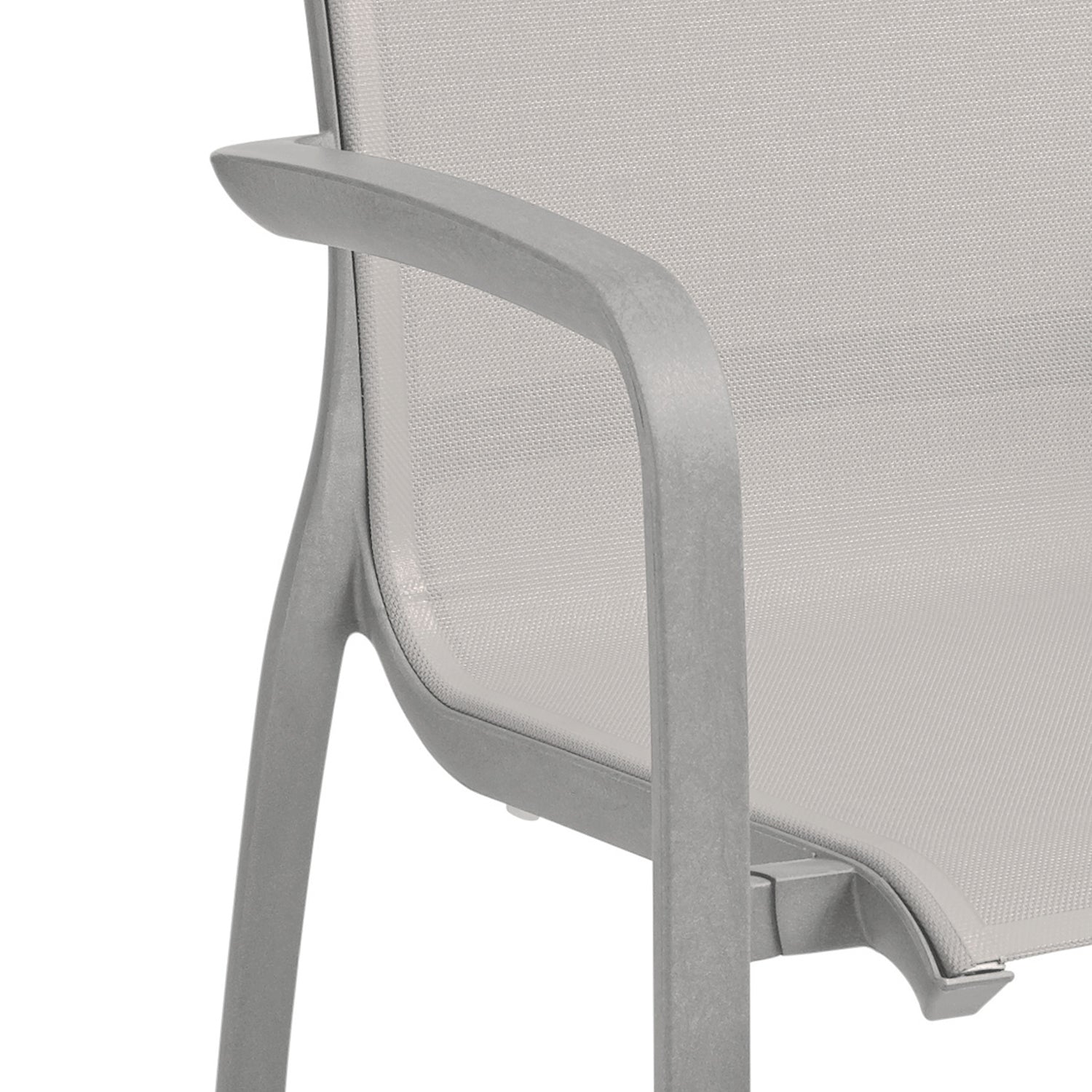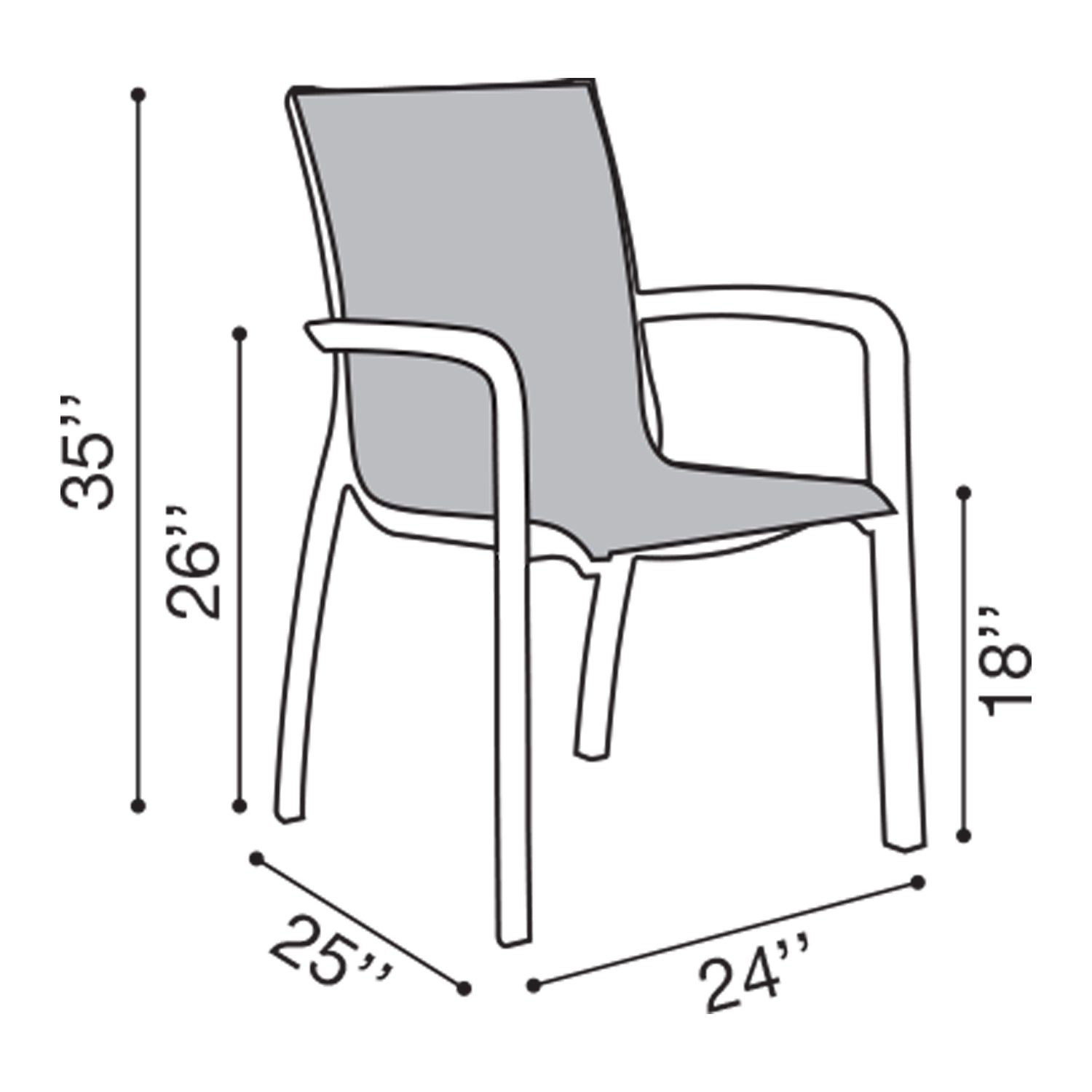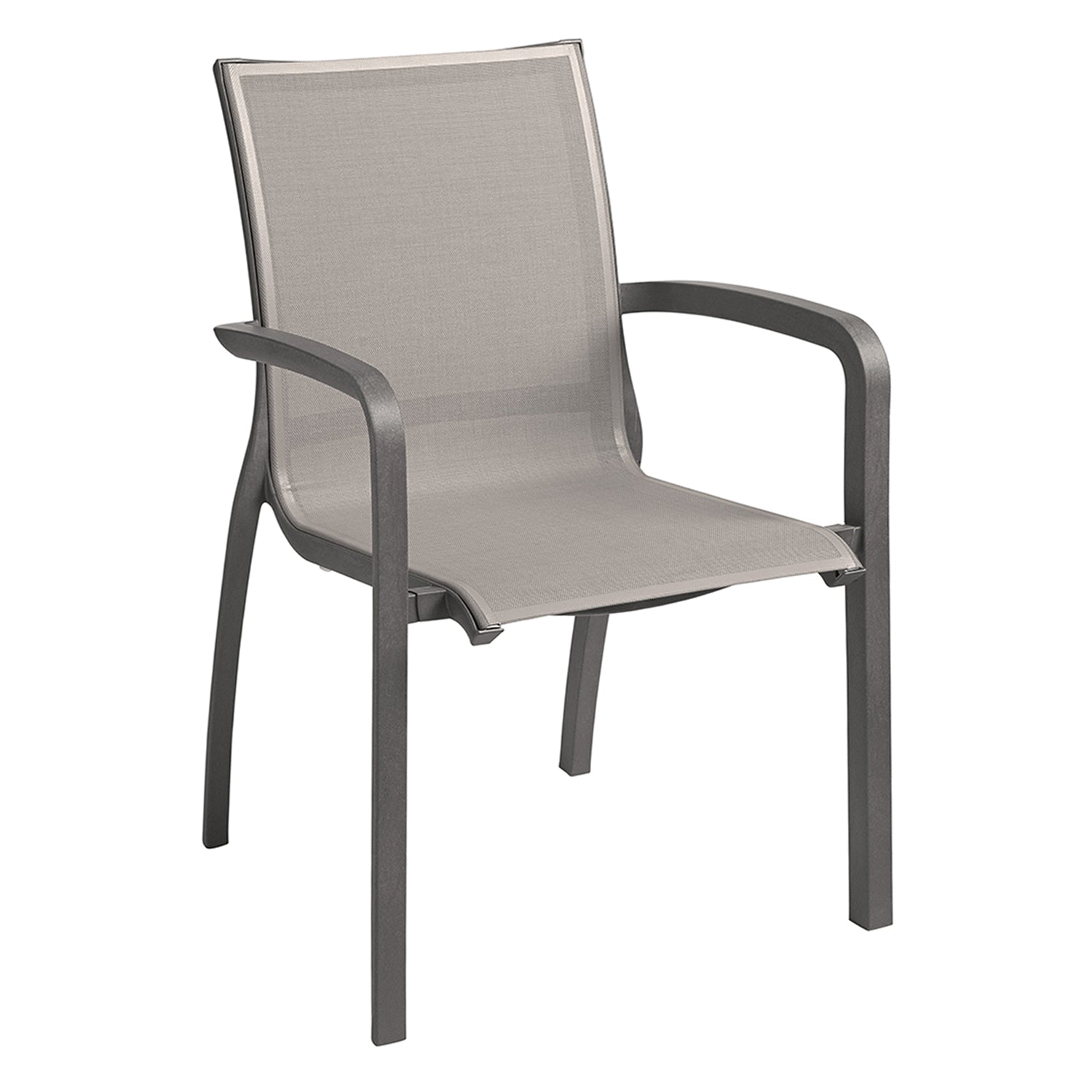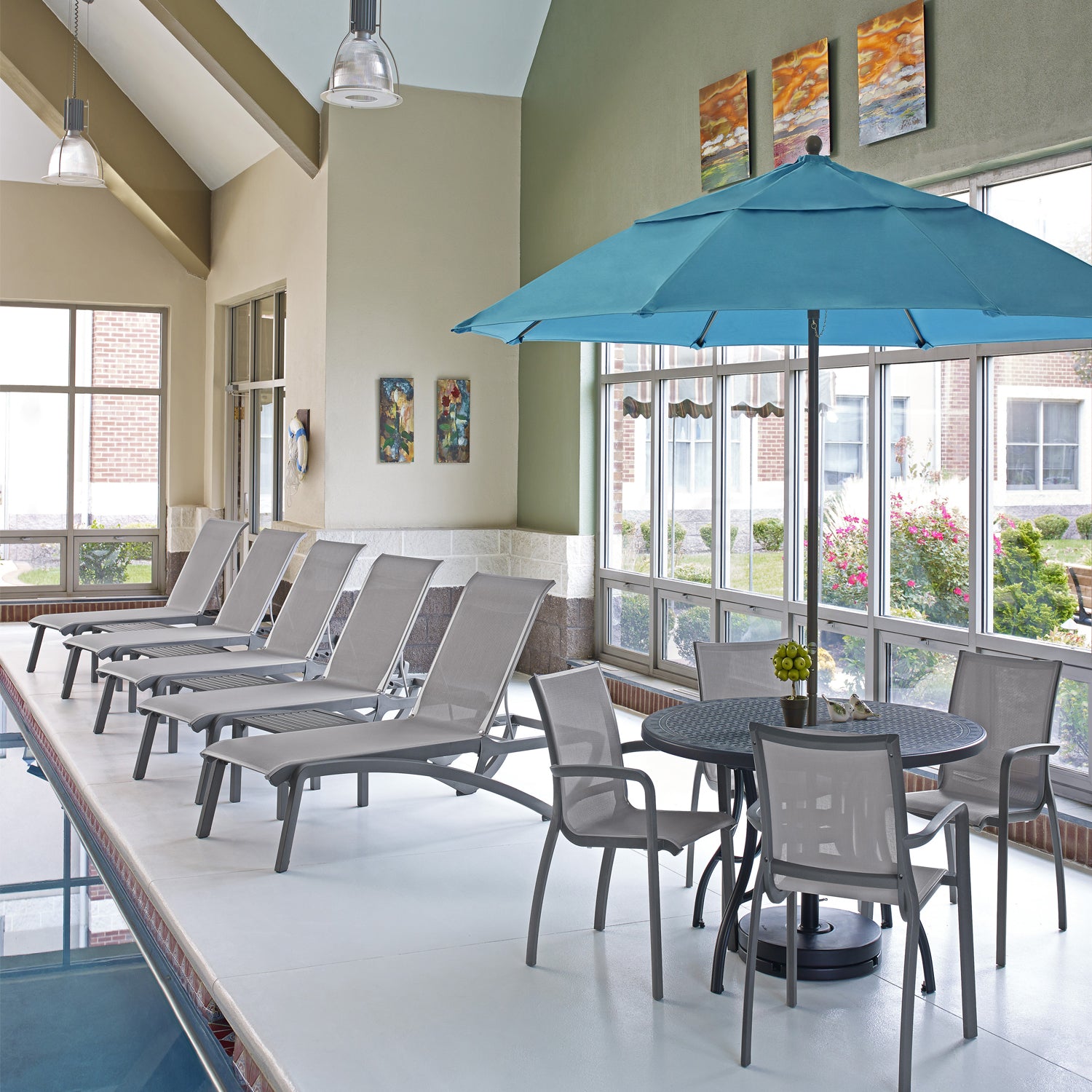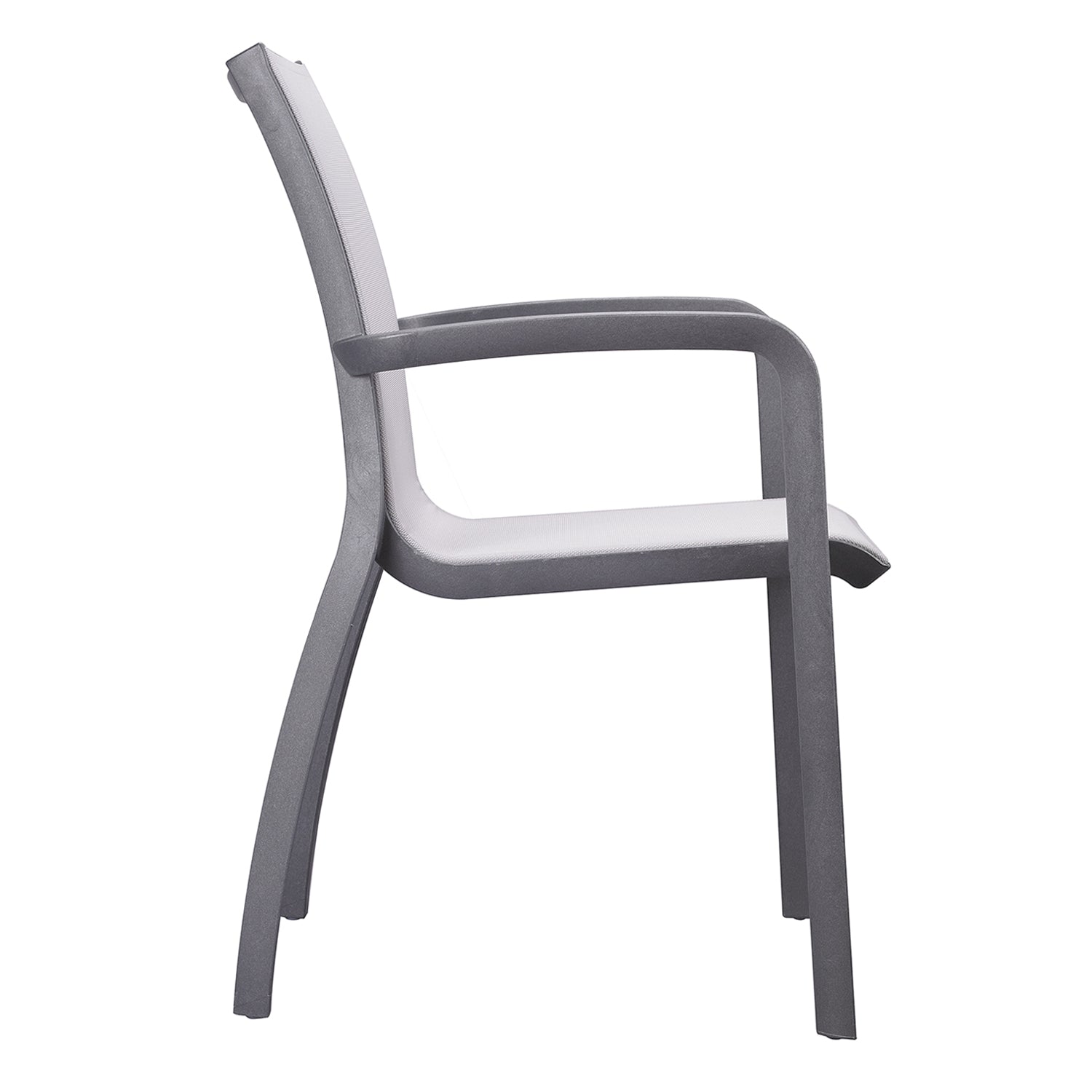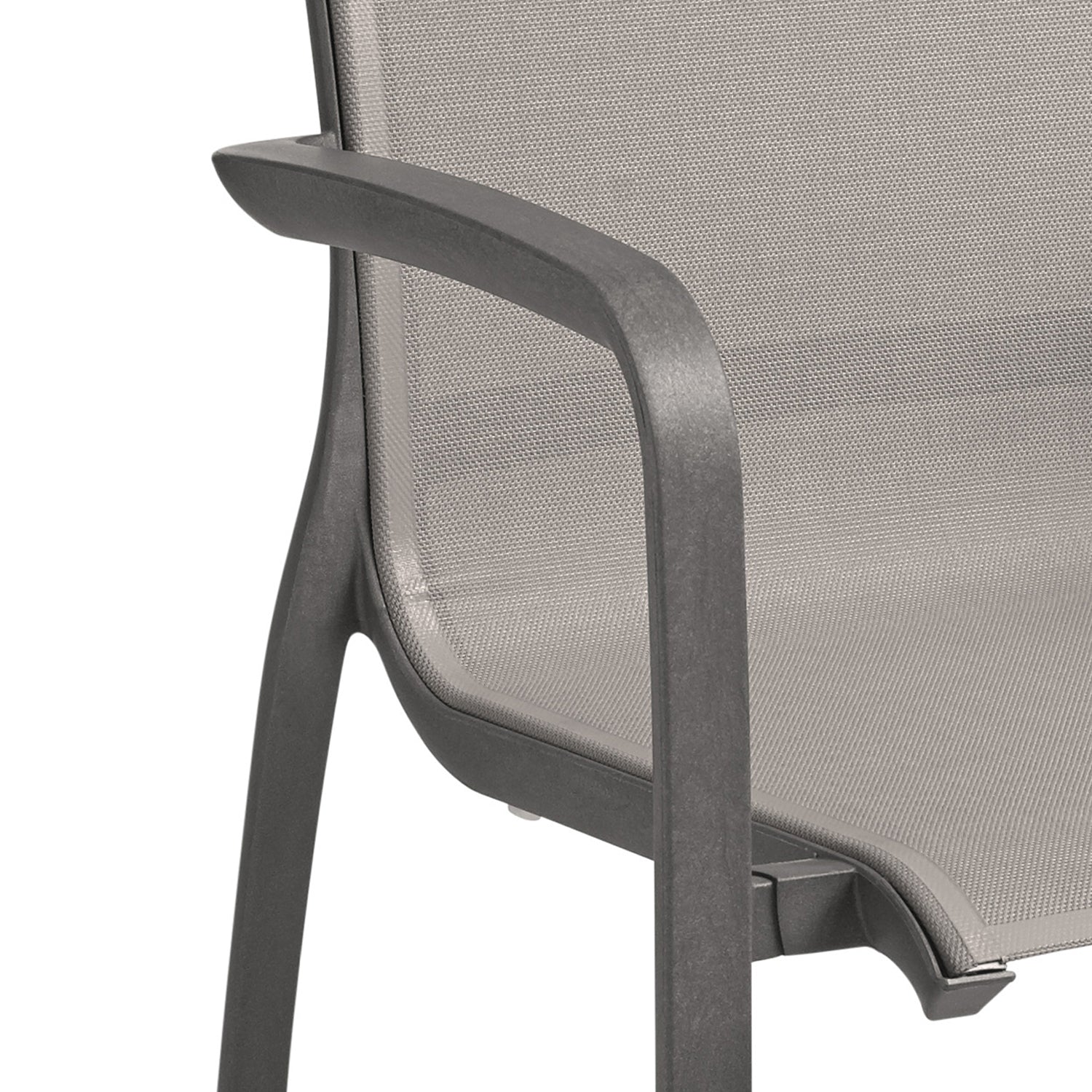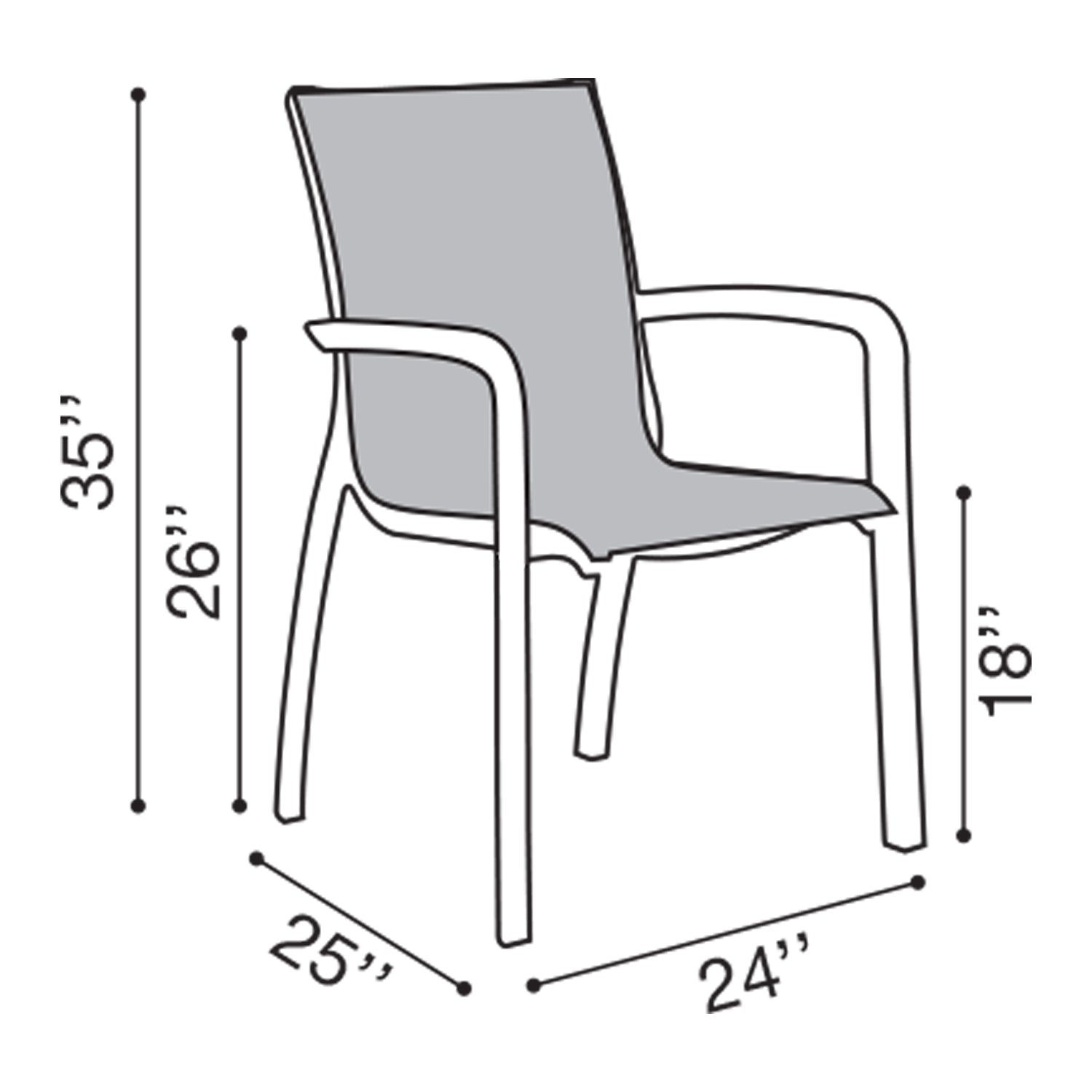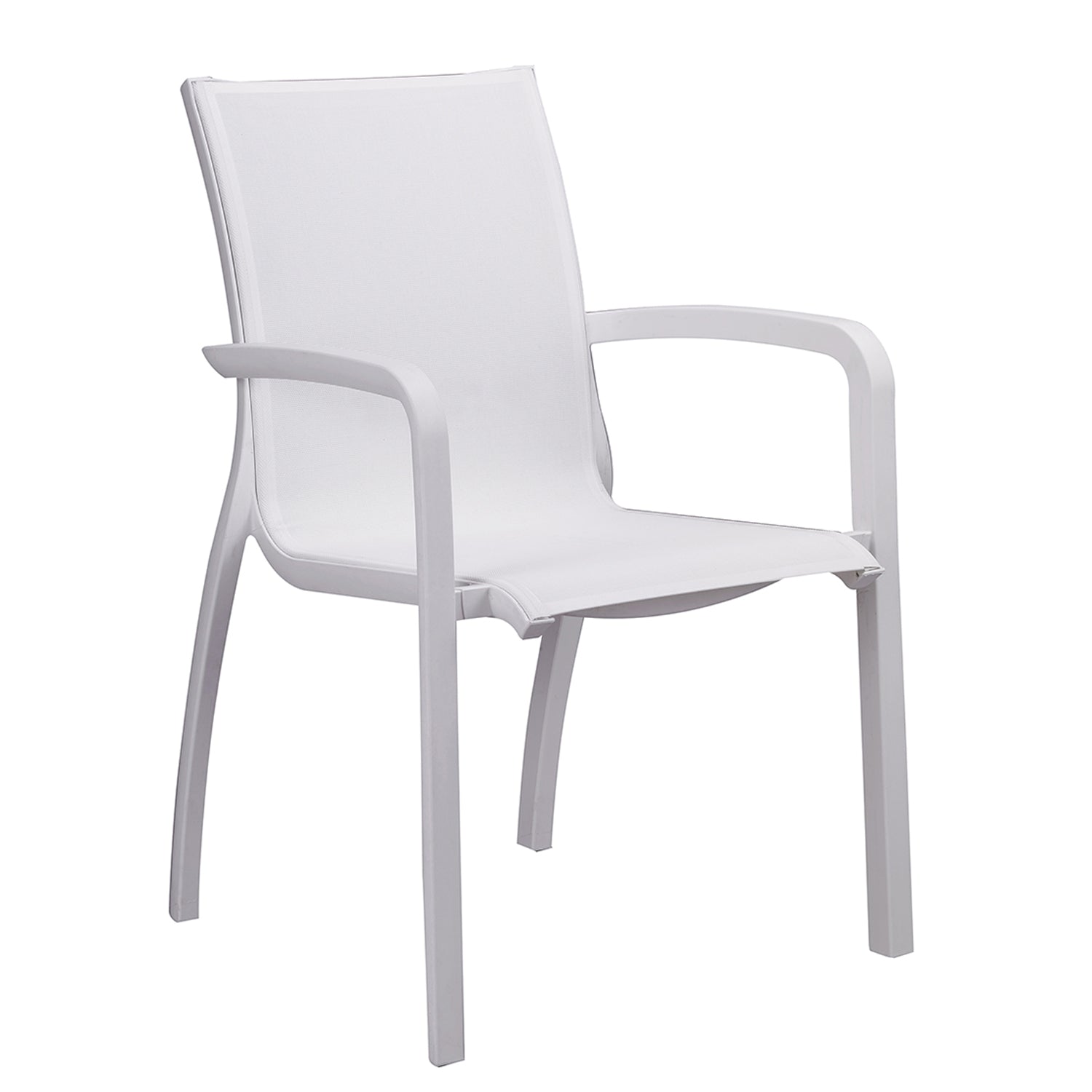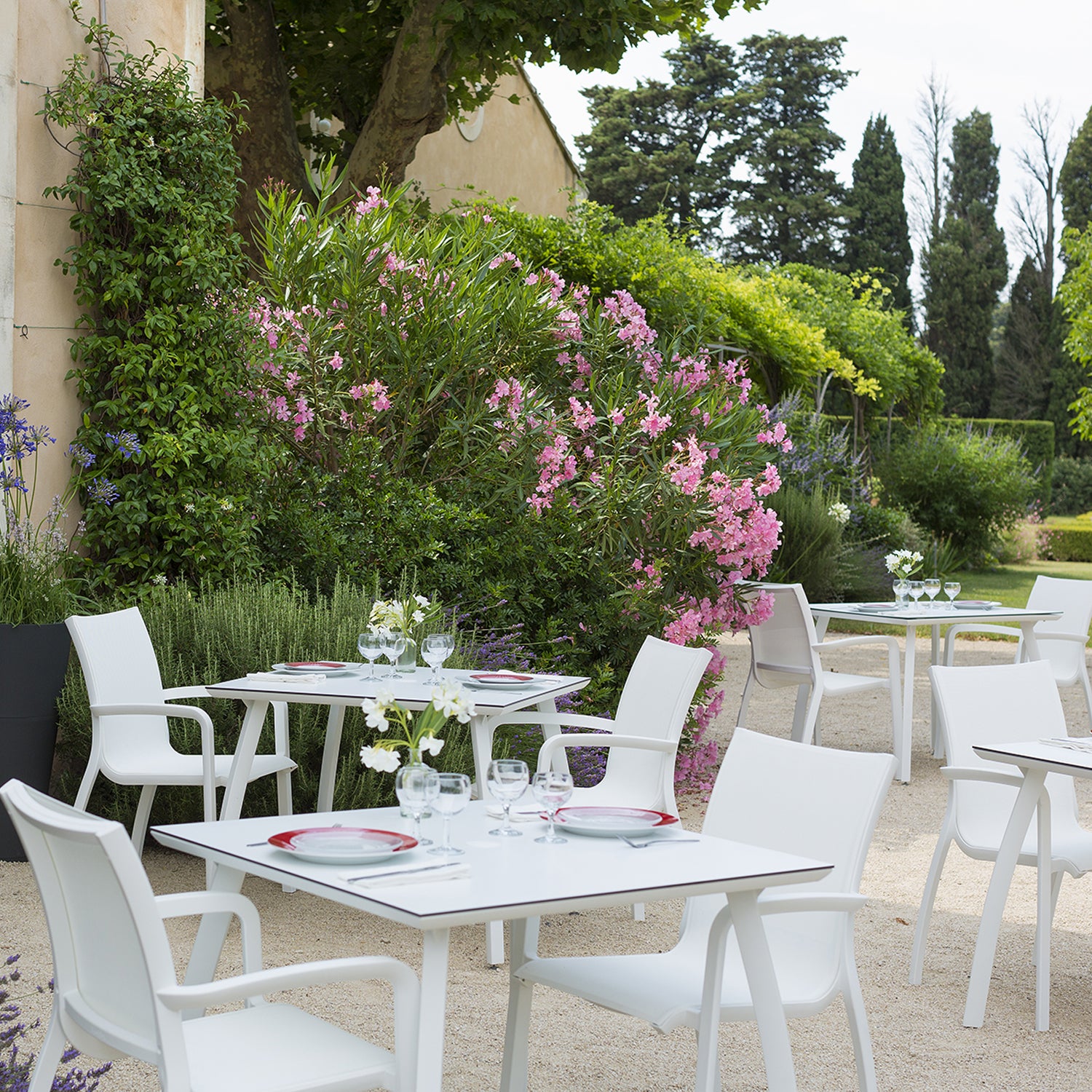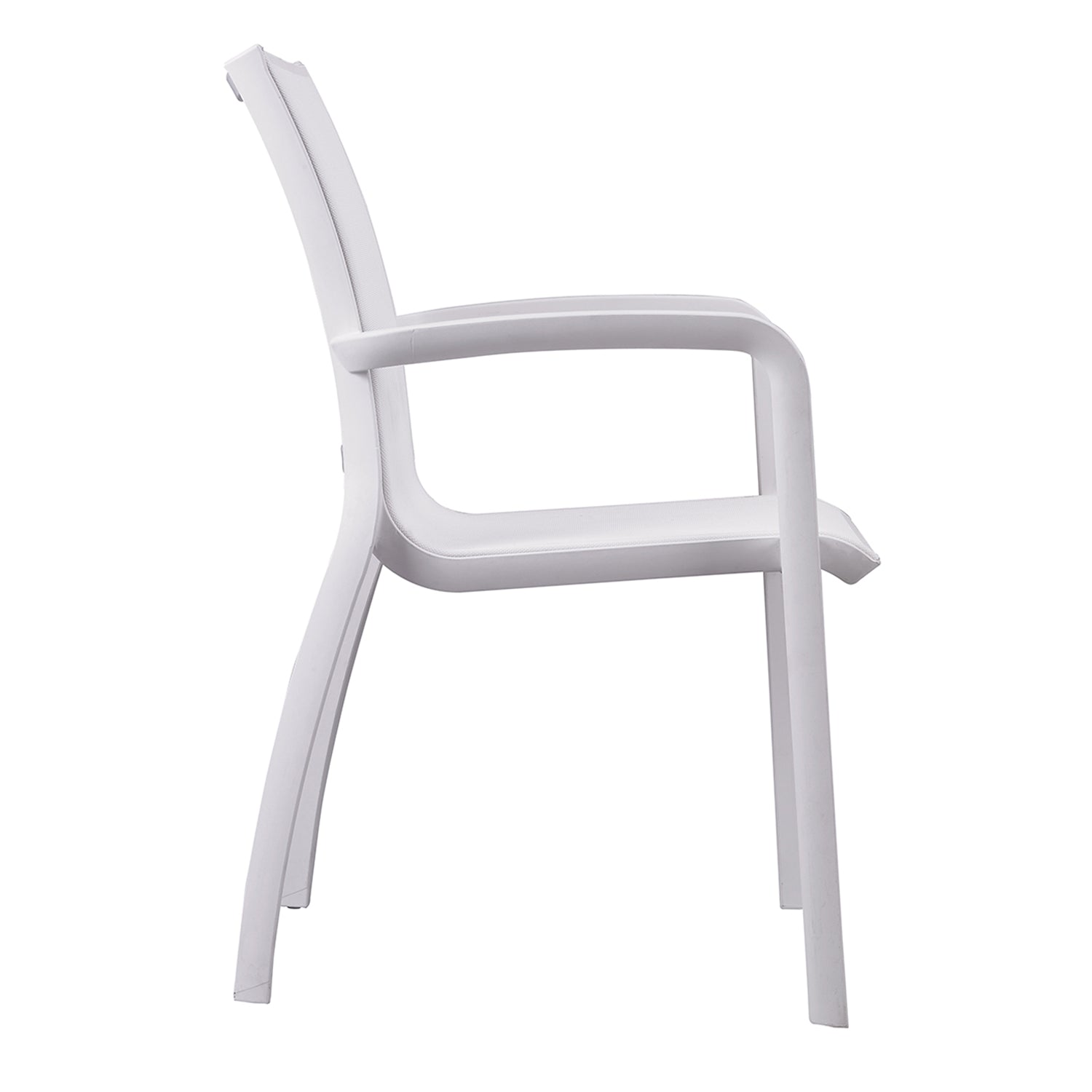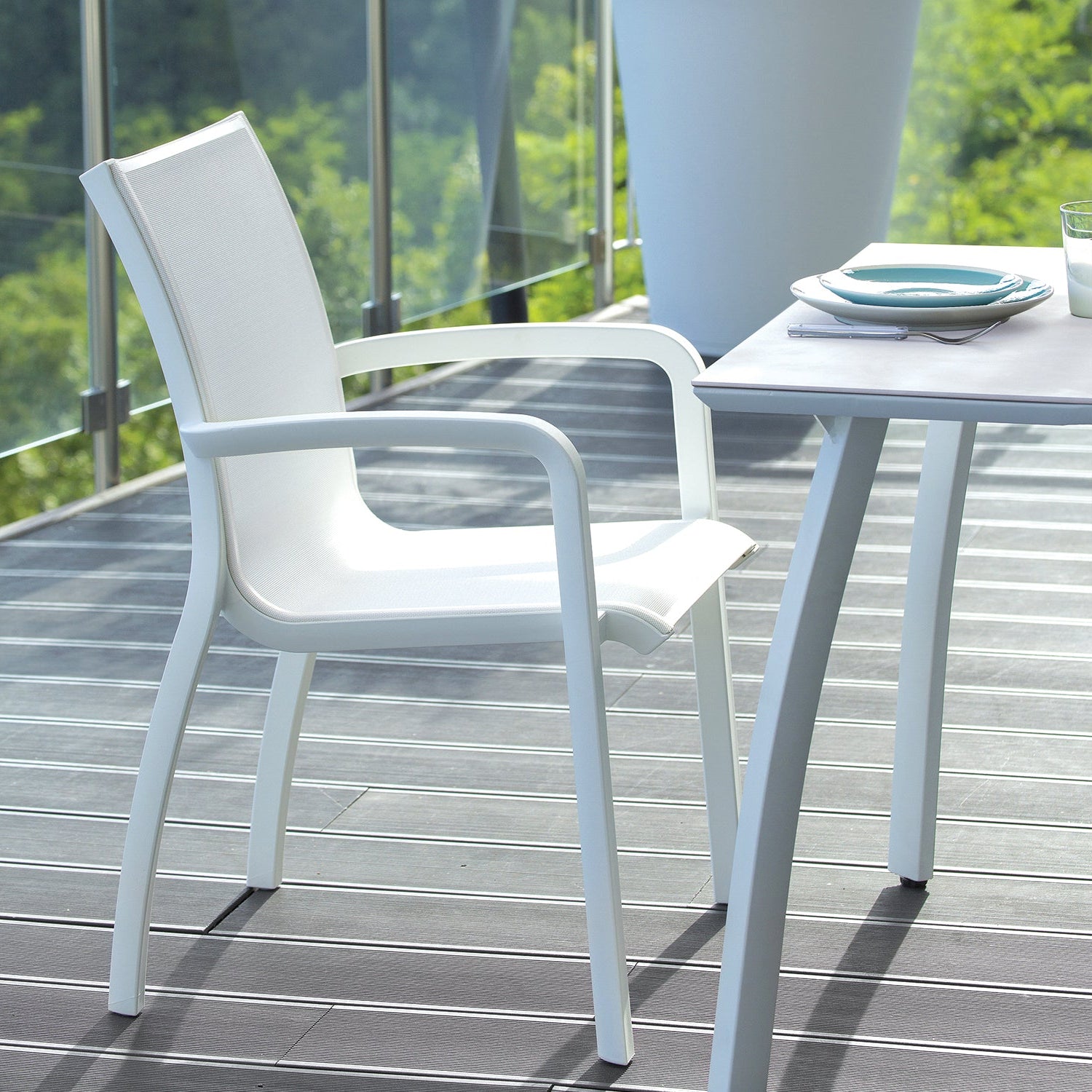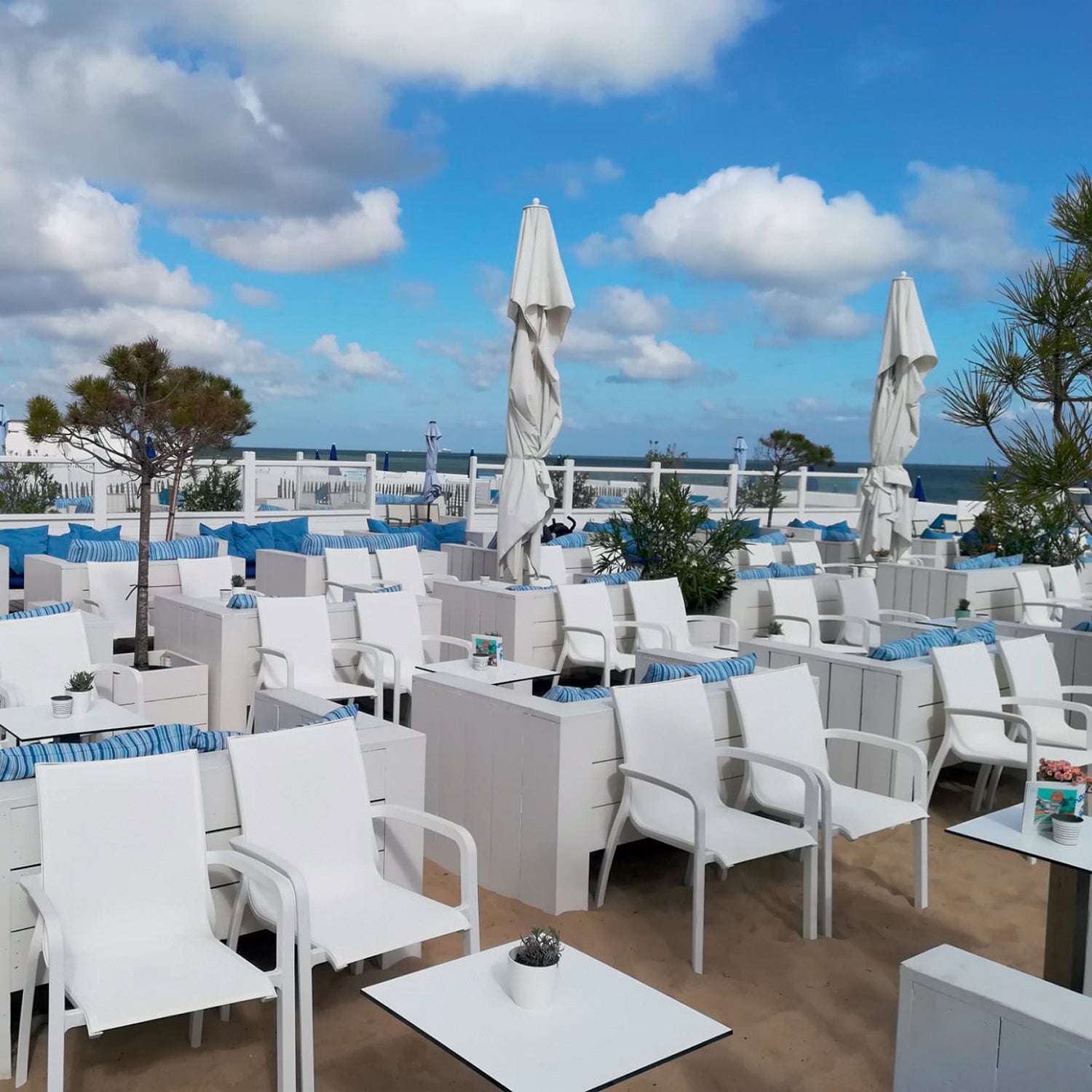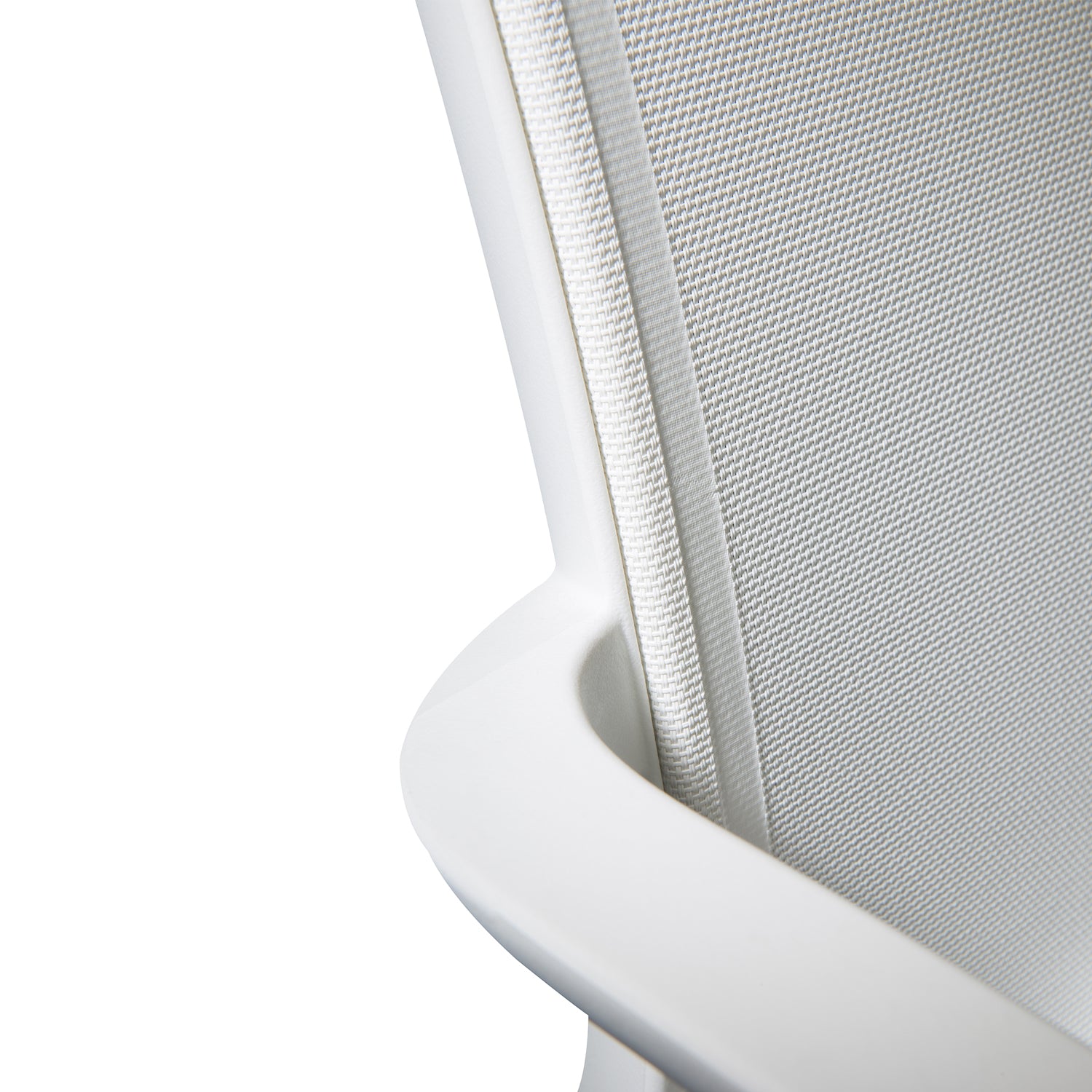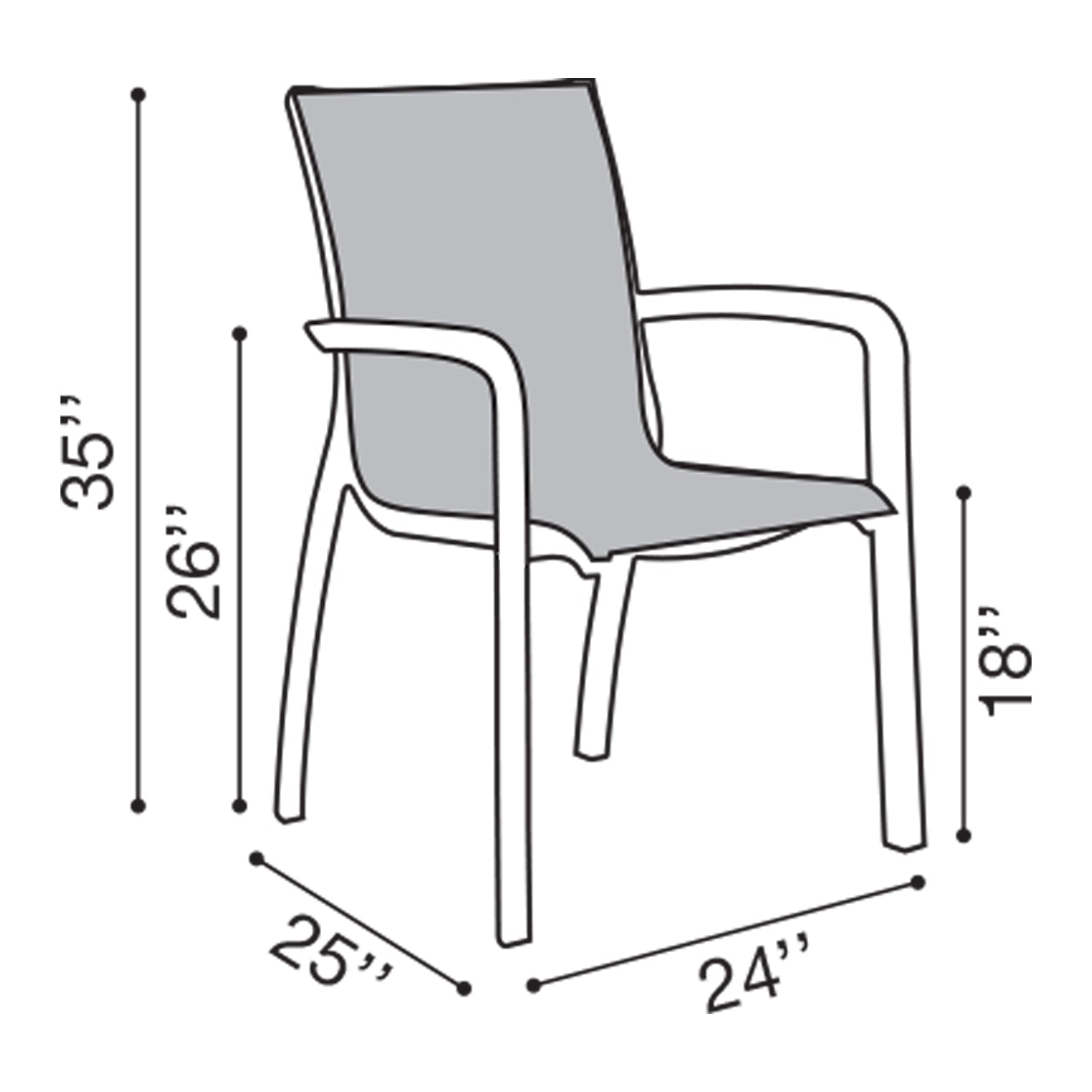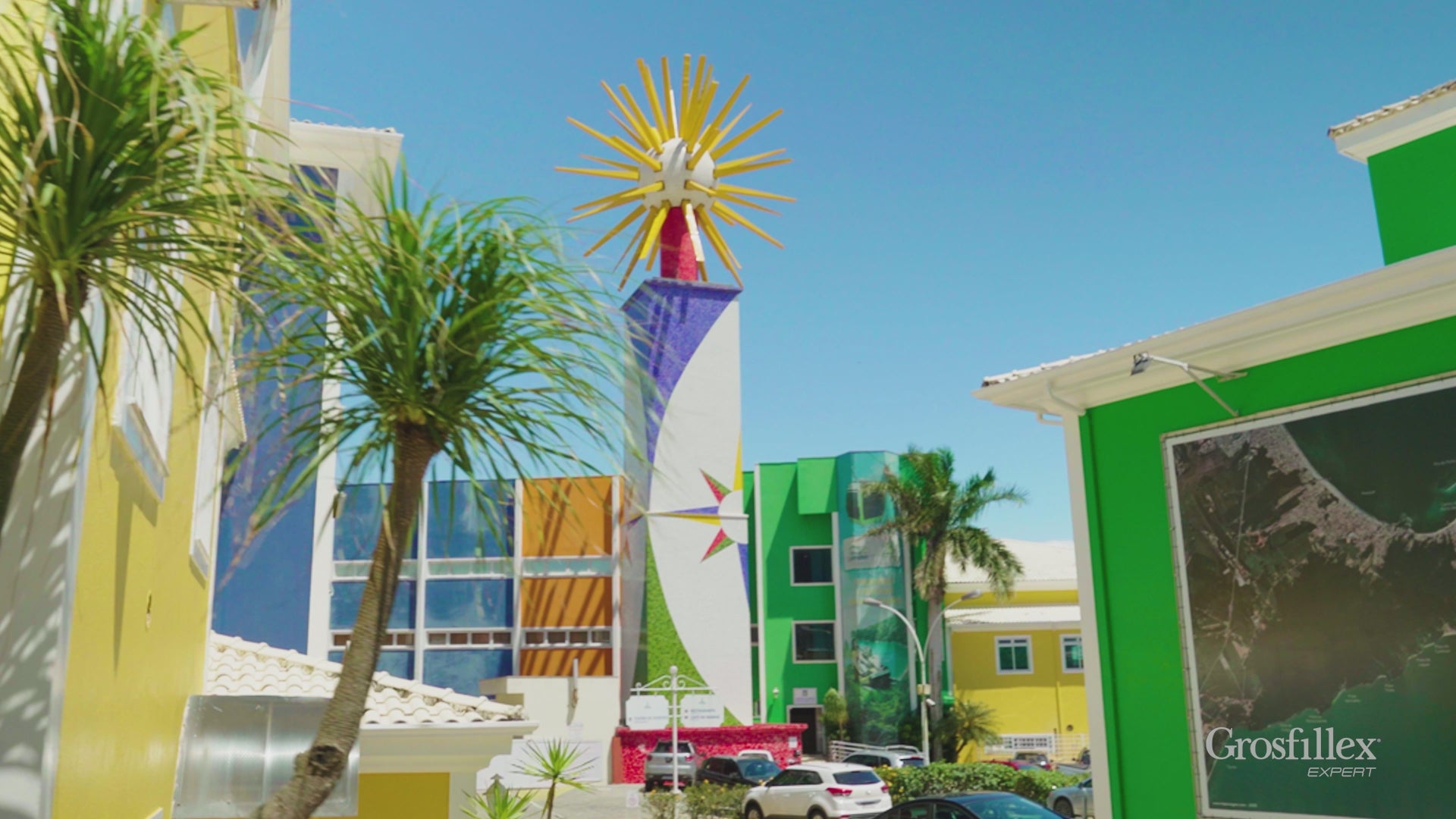 Sunset Armchair
SKU: UT700599
---
Experience the epitome of luxury in the Sunset Stacking Outdoor Armchair, redefining American style. Crafted with proprietary air molding technology, it combines comfort and elegance seamlessly. With UV resistance and Microban anti-microbial Textilene fabric, it remains pristine even after years of sunlight exposure. Ideal for high-end outdoor settings, it offers exceptional quality, durability, and style that lasts.
Description

Redefining the American lifestyle, the Sunset Stacking Outdoor Armchair is in a class of its own! Made using our proprietary air molding technology (AMT), its smooth, flowing lines and coordinating sling offer superior comfort without sacrificing style.  Lightweight and UV resistant, the Sunset Stacking Armchair will remain looking good as new - even after years of exposure to direct sunlight.  Plus, the comfortable sling features Microban anti-microbial Textilene fabric, which resists mold, mildew and sagging. 

Perfect for use in your outdoor restaurant, café or hotel pool area, the Sunset Stacking Armchair is ASTM rated for commercial use and has a 300 lb. weight capacity. 

Don't forget that these smart & stylish armchairs are part of the Sunset complete collection, which also features sunloungers, barstools, dining and occasional tables, bringing a complete, coordinated and polished look to your outdoor area.

 

Engineered to last with timeless design and undeniable quality.
Weather resistant and reinforced with fiberglass for extra durability
Lightweight, easy to clean, and low maintenance for perfect everyday use
Stacks for easy storage
Long lasting comfort
ASTM-B Tested
3-year warranty
Maintenance information

Frames: Spray a mild detergent, such as dish soap and water to clean the furniture. A 10% solution of either bleach or vinegar can remove more persistent stains. You can also use a general non-abrasive household cleaners like 409®, Fantastik®, or Windex® to help with various stains. Stubborn stains such as sap, bird droppings, carbon monoxide and enbedded dirt can be best cleaned with resin furniture cleaners like SunBrite®.

•Slings: Spray on soapy water or a household degreasing product. Lightly rub with a cloth or soft brush, using circular movements. Rinse with plenty of water to ensure no detergent remains on the fabric. Dry with a clean cloth.

•Our fabrics are highly mold resistant. Always allow fabric to dry in the event of extended exposure to rain or moisture
Supply information

Full Truck (53' Trailer)

Pcs per stack: 16
Weight/stack: 226.14 lbs
Volume/unit (ft3): 3.661 Stacks/trailer: 44
Total Pieces: 704
Total Load : 9,950 lbs
Downloads available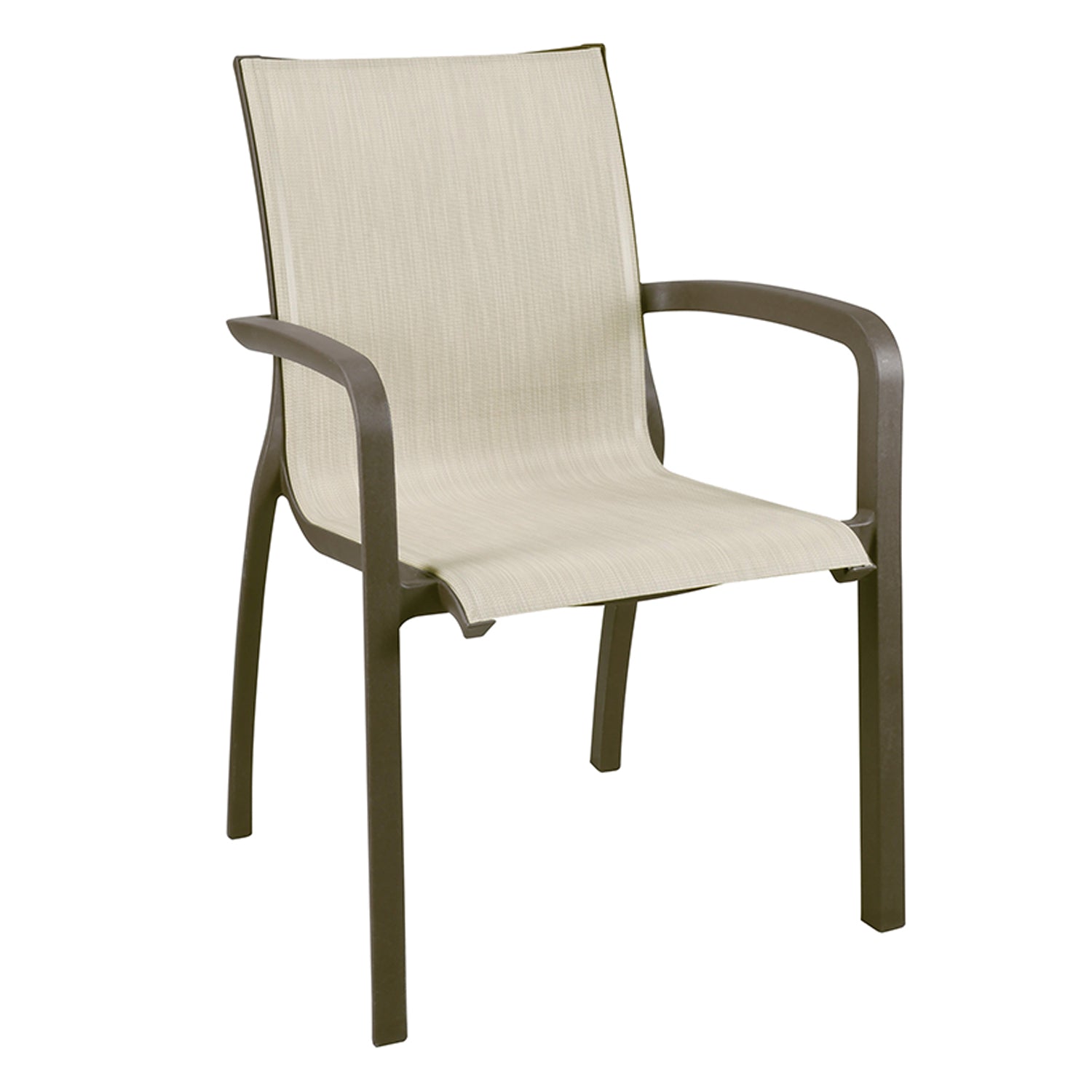 Product features
Characteristics
Discover the key information on our product.
View our catalog
Composition
Aluminium frame - Textilene fabric