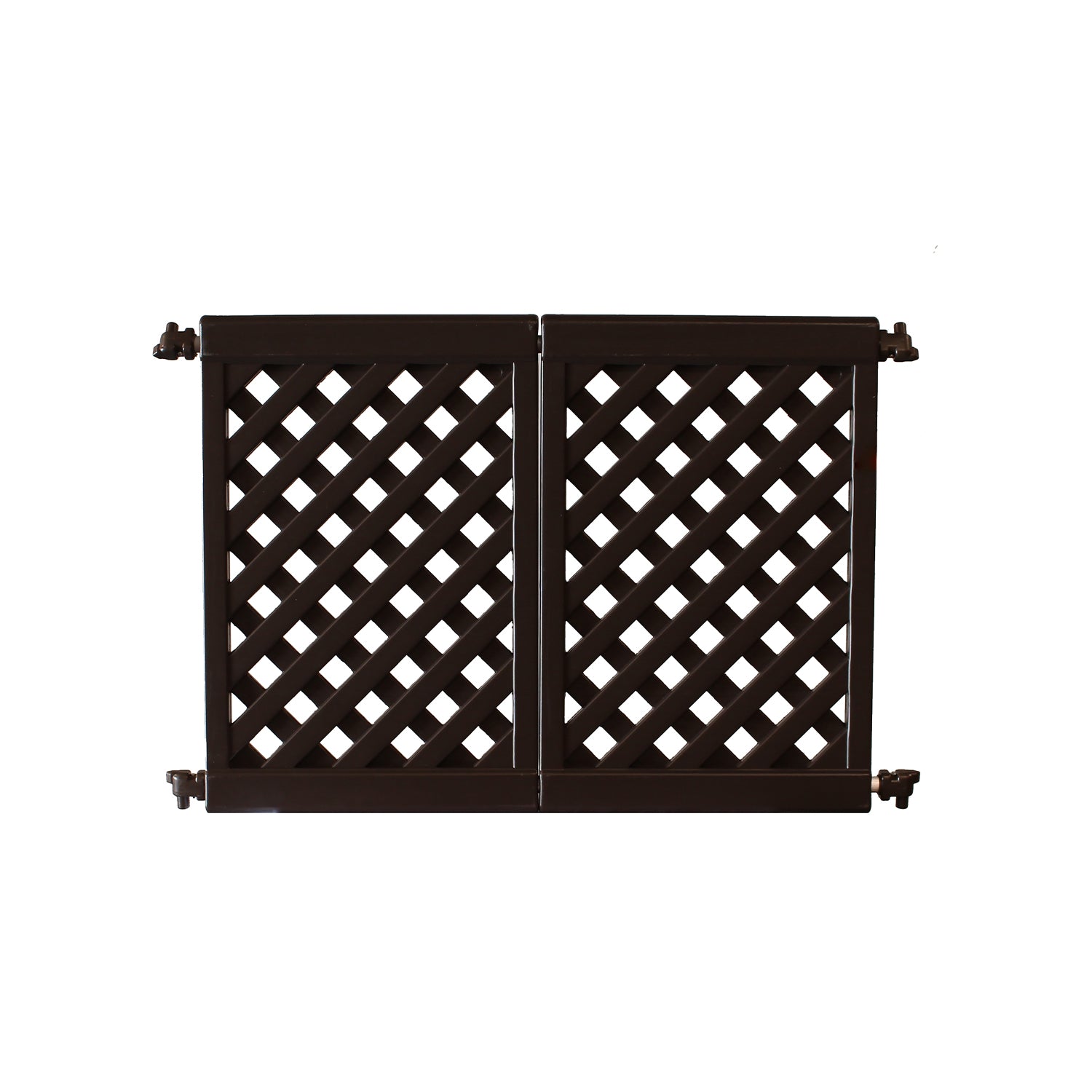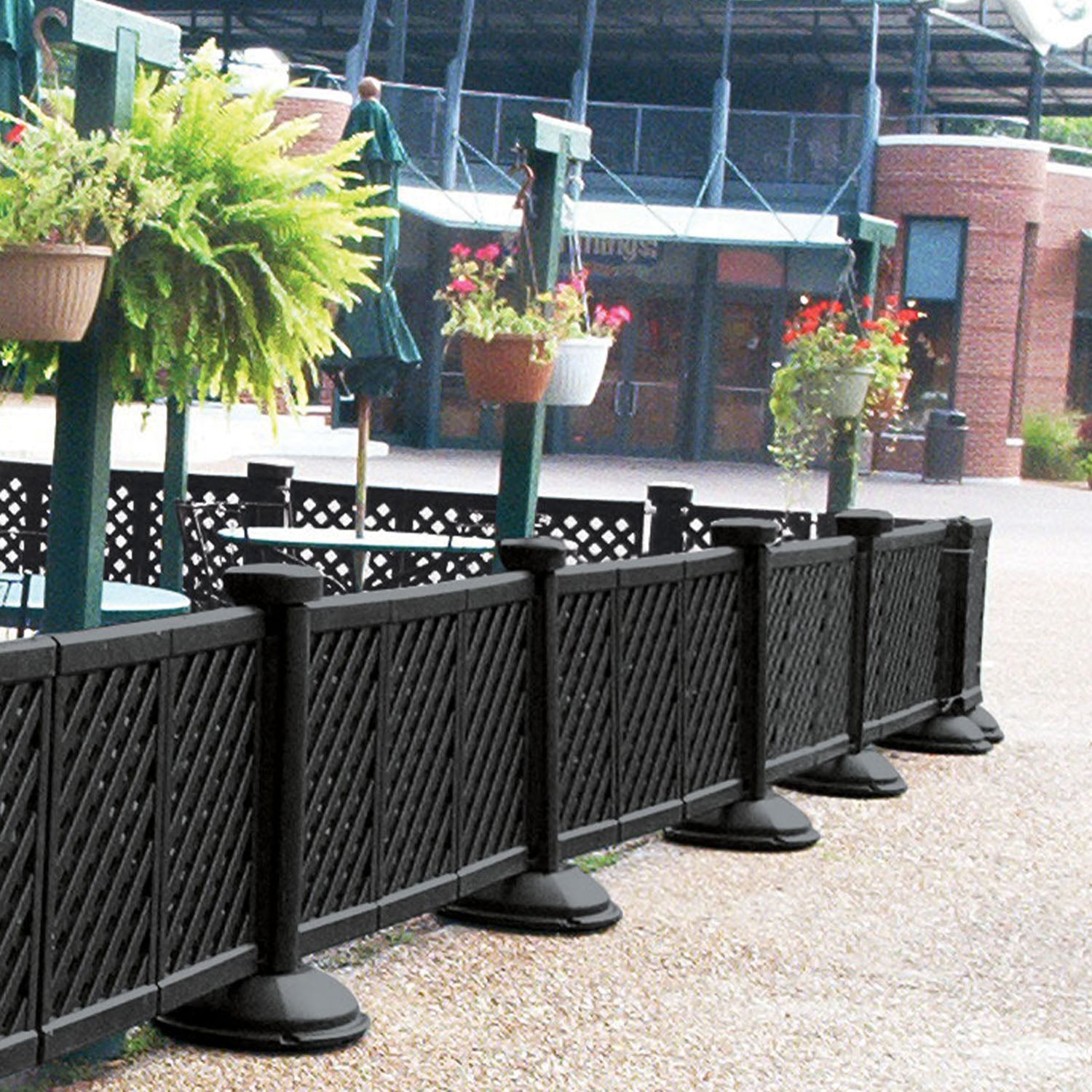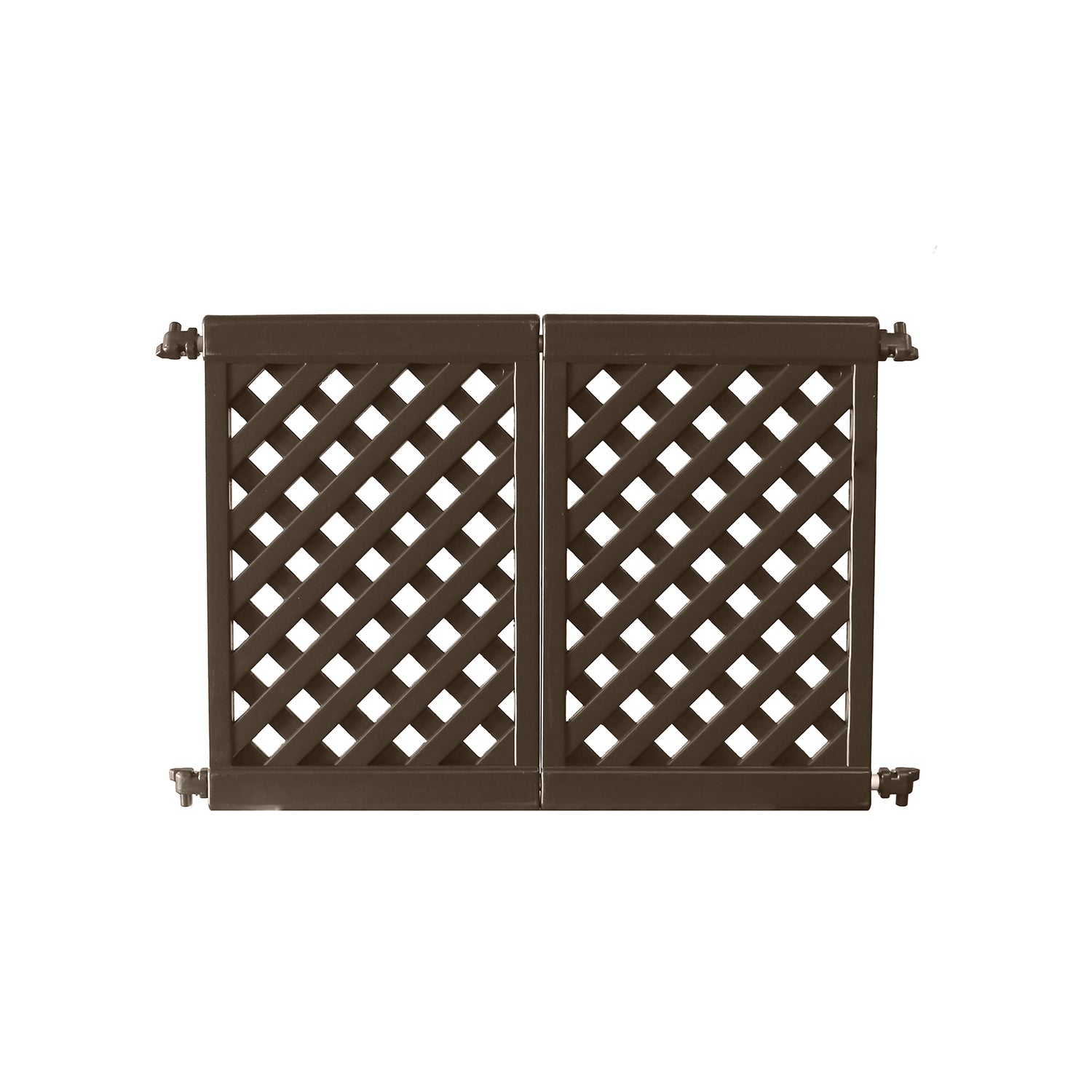 Fence 2 Panel Section
SKU: US962117
---
Description

• Decorative lattice panels can be assembled and fitted to design & define your patio space! • U.V. stabilized to resist color fading.

• Made of 100% prime resin, a material naturally weather resistant.

• Each post and base interlocks and can be filled with water or sand to 50 lbs. for extra stability.

• Easily removable for storage at the end of the season.

• Can be power-washed for easy cleaning.

• Will not rust or splinter.

• No painting, sanding, or refinishing necessary.
Downloads available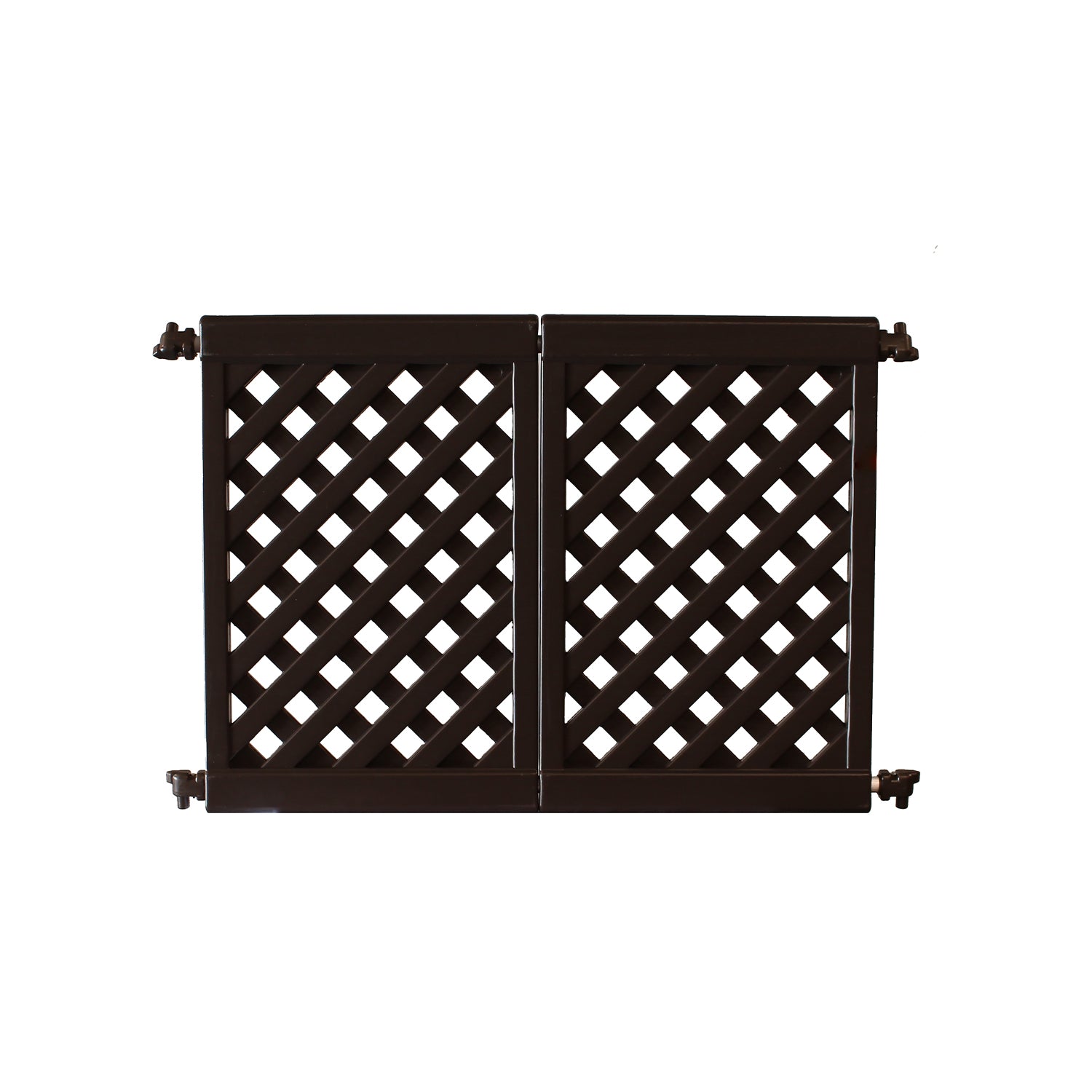 Product features
Characteristics
Discover the key information on our product.
View our catalog